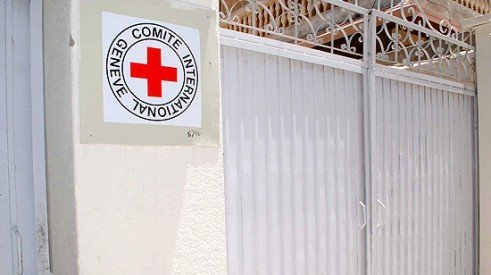 ---


All offices of the Red Cross in the provincial capital were closed down on Friday after a threat call, local sources said.

Some unknown persons earlier on Friday called the International Committee of the Red Cross (ICRC) office in Quetta. The caller introduced him as a member of a banned militant organization and objected to the organization's discriminatory attitude with Baloch nationals, a private TV channel quoted ICRC staff as saying.

The caller threatened to attack the organization's offices with grenades and rockets.

After that ICRC decided to close down all of its offices throughout the province till any further announcement. The foreign staff were shifted to a five star hotel and security personnel were deployed at all of the offices.

Before the threat call the ICRC also received a letter from the same organization in recent days threatening to attack the offices and workers.

The caller used satellite telephone and his location could not be determined yet, police said, adding that they are investigating into this incident.

The ICRC, in collaboration with different local NGOs, has been conducting relief work in earthquake and militancy affected areas in different parts of Pakistan for many years.


COMMENTS (1)
Comments are moderated and generally will be posted if they are on-topic and not abusive.
For more information, please see our Comments FAQ