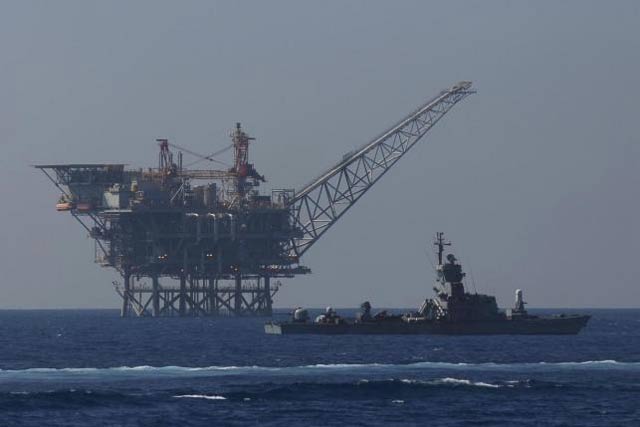 ---
KARACHI: MOL Pakistan Oil and Gas Company has found fresh oil and gas deposits in appraisal well Mardankhel-3 of Tal block in Khyber-Pakhtunkhwa (K-P).

"The well has tested 195 barrels per day of condensate (oil), 5.6 mmscf (million standard cubic feet) of gas per day and 48 barrels per day of water," said an announcement made at the Pakistan Stock Exchange (PSX) on Monday.

The hydrocarbons were found during the test phase of the well. "It should be borne in mind that actual production may differ significantly from the test results," it said.

MOL Pakistan is the operator of Tal block. Pakistan Oilfields Limited (POL) has a pre-commercial working interest of 25% in the block, the notification said.

In its research report, IGI Securities said MOL, being the operator of the block, held an 8.4% stake whereas Pakistan Petroleum Limited (PPL) and Oil and Gas Development Company (OGDC) had 27.8% stake each.

POL's share price rose 1.57%, or Rs7.73, and closed at Rs498.31 with a volume of 371,100 shares at the PSX. PPL's stock gained 0.54%, or Rs0.95, at Rs176.01 with trading in 313,200 shares. OGDC recorded an increase of 1.14%, or Rs1.80, in its stock price that stood at Rs158.56 with turnover of 867,800 shares.

JS Global Research attributed the gain in share prices of exploration and production companies to an upward trend in the international oil market.

"Crude oil surged to trade comfortably above $53.5 per barrel for most part of the day," the brokerage house commented in its post-market report.

Earlier, Drill Stem Test (DST) was conducted at the well to determine the potential of lower sheet (sub-thrust) of the Lockhard and Hangu formations, the stock market notification said.

DSTs are also planned to test the potential of upper sheets of Lumshiwal, Hangu and Lockhart formations and "the true potential of the well shall be known after the conclusion of testing of all these formations and finalisation of the completion strategy for optimum production," it said.

DST is a procedure for isolating and testing the surrounding geological formations through drill stem. The test is a measurement of pressure at the drill stem and is a way to obtain important fluid sampling information and establish the probability of commercial production.

Published in The Express Tribune, February 14th, 2017.

Like Business on Facebook, follow @TribuneBiz on Twitter to stay informed and join in the conversation.
COMMENTS (1)
Comments are moderated and generally will be posted if they are on-topic and not abusive.
For more information, please see our Comments FAQ