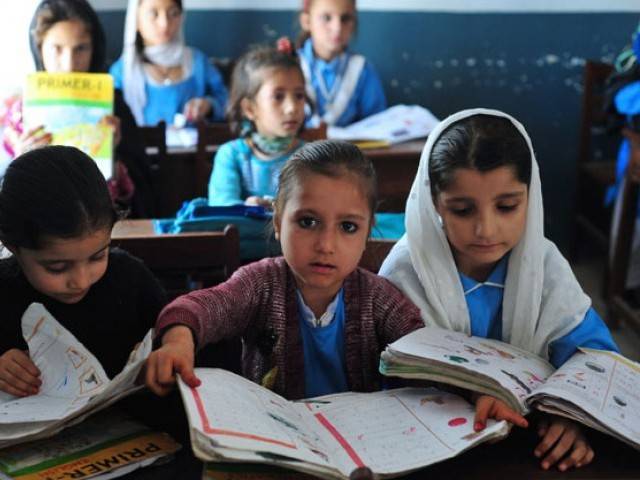 ---
KARACHI: Beginning the session with the question of whether Pakistan is winning or losing the struggle to spread education, moderator Abbas Rashid said that whether or not students go to school does not matter, as they do not learn much in class, which is a reflection of the education standards in Pakistan.

He was speaking at a session, titled 'Spreading education: Are We Winning or Losing the Struggle', on the last day of the Karachi Literature Festival. "Even after going to school they are not learning anything," he lamented.

Sindh Madrassatul Islam University vice-chancellor Muhammad Ali Shaikh said that Pakistan has four school systems — madrassas, lower private, elite private and government schools - and while all of them are contributing to the country's education, 45% students are not catered to by any of the systems.

"The schools which have trained teachers only cater to 2% of students but are equipped with technology, which is a dream for millions," he pointed out.

Associate professor at Lahore University of Management Sciences Faisal Bari criticised the government for never making education their priority. Despite unfavourable reports surfacing regarding the quality of education, the narrative of the national discourse never changed and the promise of a 4% education budget was never fulfilled, he claimed.

"Article 25-A was added in the Constitution but nothing substantial was done in the last six years," said Bari, adding that Pakistan's population is increasing but the budget is not expanding to accommodate the growing number of school-going children.

"We are in between losing and winning," stated educationist Dr Shahid Siddiqui in answer to the title question. He also pointed out that the number of schools, colleges and universities has gone up but quality and quantity should work hand in hand.

Students should have freedom of thought, speech and a certain intellectual level, he said. Unfortunately we are in a system where our children memorise passages instead of learning them.

"Students in Pakistan are only rote learning and are least bothered about society and changes," lamented Siddiqui, adding that there is a large gap in the system which needs to be filled.

Published in The Express Tribune, February 14th, 2017.