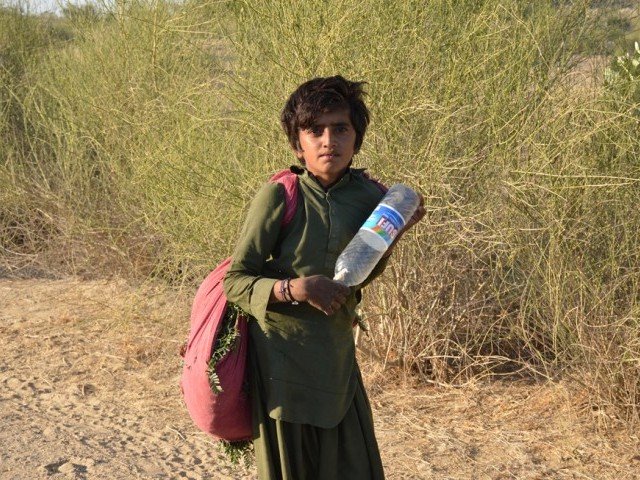 ---
KARACHI: The judicial commission probing water supply and sanitation in the province wants to know how the fund released to the Sindh government to install 1,900 reverse-osmosis plants (RO) were spent.

The commission, headed by Sindh High Court's Justice Muhammad Iqbal Kalhoro, directed on Monday the federal auditor-general to submit the five-year audits of the funds released within two days.

According to the provincial special initiative department's (SID) secretary Ejaz Ahmed Khan, his department had installed only the small RO plants whereas the big ones were installed by the provincial energy department.

To the commission's query, he admitted that there was no laboratory established at any place to check the quality of the water being supplied by the RO plants. He could also not give a satisfactory reply to the commission about any inspection being conducted to determine the quality of water.

"The secretary was not even sure about whether or not any audit of the amount being paid to the Pak Oasis has ever been carried," Justice Kalhoro observed. Rather the secretary sought time to place on record all the details, including a copy of the agreement signed between the Special Initiative Department and Pak Oasis and the names of the project directors in whose tenure, such RO plants were installed, he added.

SID project-director Nafees Ahmed Shaikh said that, in the first phase, 500 RO plants were installed and that Rs10,800 were being paid on operations and maintenance of each RO plant. In the second phase, 700 RO plants had been installed and Rs2,600 were being spent on operation and maintenance of each of them.

In the third phase, another 700 RO plants were installed and Rs3,100 were being paid to Pak Oasis as cost of operations and maintenance.

The secretary maintained that the field officers of his department prepare a report on each RO plant but he could not produce any such report and sought time to do so.

Earlier, the provincial public health and engineering department's secretary, Tameezuddin, informed the commission that though the transformer for the water filtration plant had been installed in Umerkot district, but the electric wire provided by Hyderabad Electric Supply Corporation (Hesco) was of fewer gauges than required. Therefore, the plant could not be made functional as yet.

Hesco Mirpurkhas superintending engineer Abdul Haque assured that he will provide the required electric wires, even extra wires, to make the electricity connections work. He further assured that electricity will be supplied, within two days, to all those water supply and sanitation schemes for which the health and engineering department had already applied.

Meanwhile, the deputy attorney-general assured he will submit a report on the discharge of hospital waste generated by hospitals established under the federal government by Tuesday (today).

Published in The Express Tribune, February 14th, 2017.