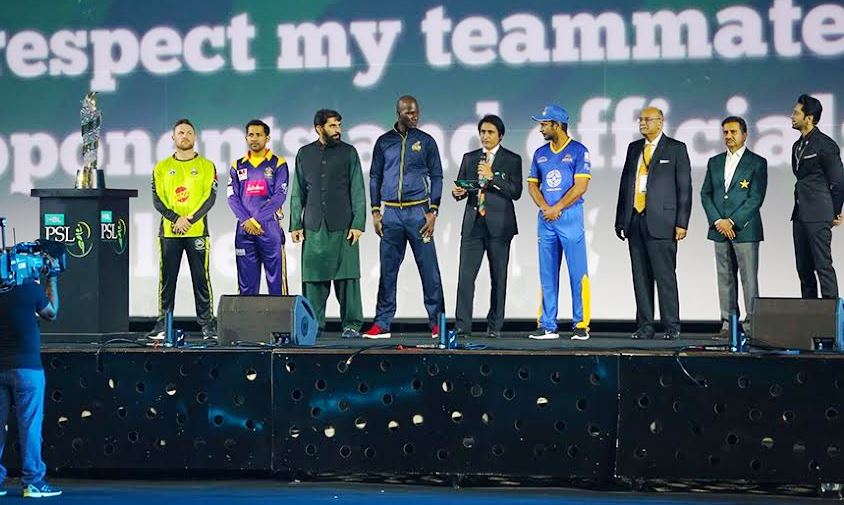 ---
A blast on Monday shook Lahore's Mall Road, claiming lives and injuring many others; the deaths have hurt everyone in the country and the loss of important lives can never be neglected.

However, what cannot be ignored is that the final of the ongoing Pakistan Super League (PSL) was to be held in just a few weeks' time at Lahore's Gaddafi Stadium — nearly six kilometres away from the blast site.


PSL meet and greet: Foreign players briefed about security in Lahore


The return of cricket to Pakistan was being touted as a successful demonstration of the PSL final in Lahore – a move which could have presented the country as a safe nation to the world.


Shocked & saddened by the blast in lahore my prayers with the families of the victims ya Allah reham farma

— Bilawal bhatti (@007Bilawal) February 13, 2017


PSL chairman Najam Sethi, on many occasions, had said that foreign players participating in the league have signed contracts which abide them to play the final in Lahore, however, they can always quote security as an issue.


PHF welcomes PCB's decision to hold PSL final in Lahore


The Pakistan Cricket Board (PCB) is already suffering from the extra financial expenditure that they have to bear for hosting home matches in the UAE, and this blast will have drastic consequences to the prospect of cricket returning to the country.

As things stand, the verdict on whether PSL final will be staged in Lahore or not stands in the hands of the PCB. However, PSL chairman Sethi has time and again said that if the security situation is not clear, then the final might be moved out of Pakistan.


Standby pool of foreign players prepared for PSL final in Lahore


Let us as a nation pray that foreign players show solidarity with Pakistan and play the final in Lahore. Hopefully Sethi, PCB Chairman Shaharyar Khan and the Pakistani players will help convince the foreign ones to come to Pakistan for the PSL2 final.
COMMENTS (1)
Comments are moderated and generally will be posted if they are on-topic and not abusive.
For more information, please see our Comments FAQ