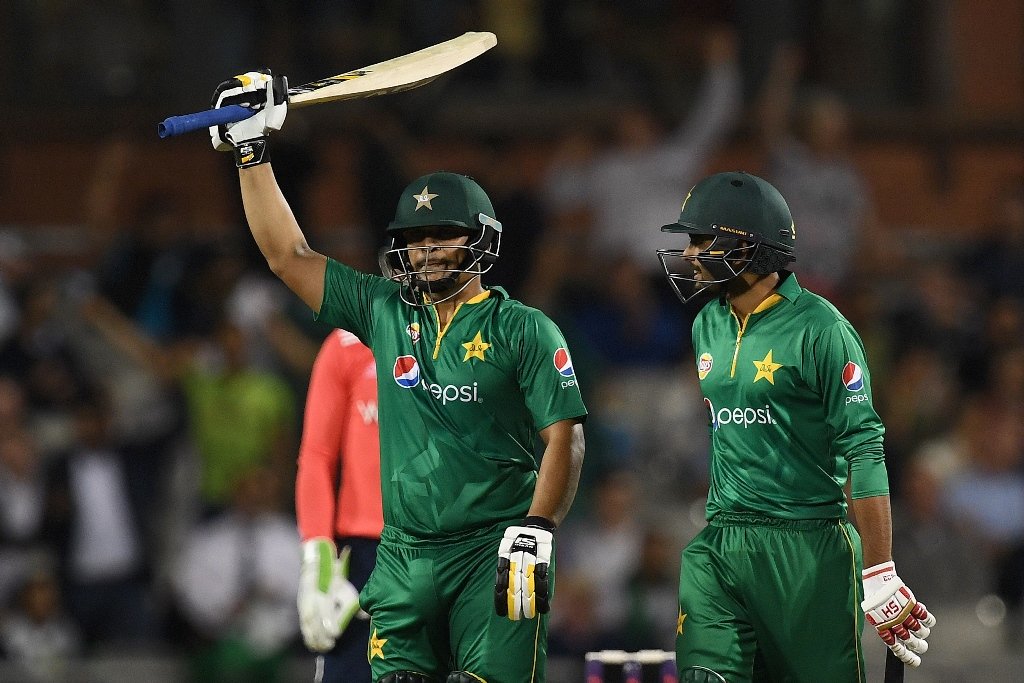 ---
Pakistan batsman Khalid Latif was surrounded by media personnel who pestered him for a statement regarding his recent provisional suspension from Pakistan Super League (PSL) amid corruption allegations.

Last week, Latif, alongside fellow Islamabad United teammate Sharjeel Khan, was suspended from the league as well as from the Pakistan Cricket Board's (PCB) central contract after the authorities claimed the duo were involved in spot-fixing. Both batsmen were sent back to Pakistan from the United Arab Emirates, while their mobile phones are still with the board's anti-corruption unit for further investigation.

Before dismissing journalists who queried about his involvement in the scandal, Latif claimed he was innocent.

"As God is my witness, I have never done anything wrong," he said, before leaving in his car.

[/fbvideo]

PCB suspends Islamabad United duo for corruption

On Saturday, Sharjeel's father, Sohail Khan, also said the same for son. Addressing the media, the 27-year-old's father said that it is possible that the opener interacted with someone unknowingly during his stay at the hotel in the UAE, but he believes the left-hander will be cleared of all charges since "he did nothing wrong".

"When you are on an international tour, or are playing abroad, then you interact with many people," he said. "So maybe he met with someone unknowingly who was under the PCB's radar. But I talked to him and I can assure you he did nothing wrong."

He added: "I have taught him cricket since he was 12 years old and I know his character. So I am hopeful that he will be cleared of these allegations."

My son did nothing wrong, claims Sharjeel's father

Sohail added that he was talking to the media because Sharjeel himself could not come forward under the board's code of conduct.

Meanwhile, PCB sources confirmed to the Daily Express that both batsmen may face a lifetime ban from cricket.