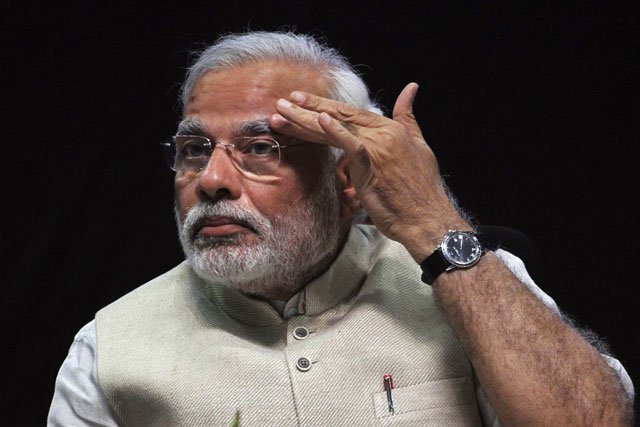 ---
Leader of India's main opposition party, Rahul Gandhi, has slammed Prime Minister Narendra Modi over his recent allusion regarding alleged corruption during Indian National Congress' regime.

Taking a swipe at Modi, Rahul on Saturday said the former was more interested in "peeping into the bathrooms of people", The Economic Times reported.

The Congress leader's remarks followed Indian PM's statement in parliament that one should learn the art of "bathing with a raincoat on" from former premier Manmohan Singh as there was not a single taint on him despite so many scams having taken place during his regime.

Test for Modi as India's biggest state votes

"Modi likes to read janampatri [horoscope], search Google and peep into the bathrooms of people...but he is a failure as a prime minister," the Congress vice president said during a joint press conference with Samajwadi Party President Akhilesh Yadav. "He [Modi] can do this [peeping into bathrooms] in his free time," Rahul added.

On Friday, Modi said in an election rally in Haridwar that the ruling Bharatiya Janata Party (BJP) had a detailed dossier on Congress leaders. "I want to tell Congress leaders to hold their tongues otherwise I have their entire horoscope," Modi said.

Challenging the prime minister, Rahul said: "You are the prime minister for over two years… You can take out the janampatri of Congress and go ahead with it."

Indian censor board refuses to clear Modi-themed feature film

In response to another comment of Modi that Rahul is the "most joked about person" on Google, the Congress leader said, "He [Modi] likes to search Google and he can do so in his past time… but he has failed in his functions as PM."

"(Actually) Modi's policy is that of distraction...when he cannot give answers to issues like employment, security, demonetisation... he indulges in distraction and the whole country knows about it," Rahul added.

This article originally appeared on The Economic Times.