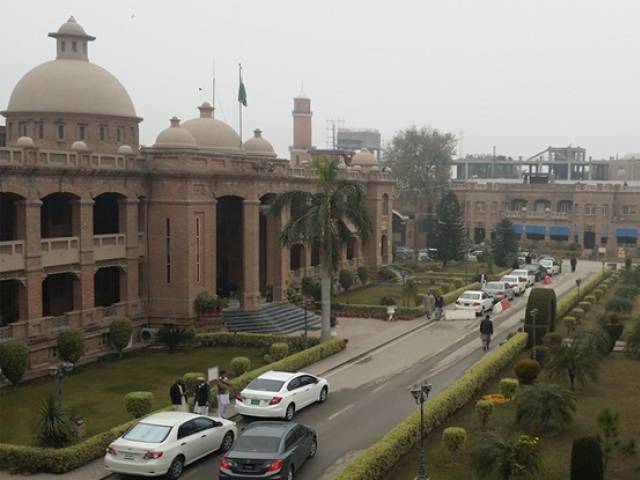 ---
ISLAMABAD: Despite doling out millions of rupees to senior bureaucrats for monetization, the federal government spent Rs622 million on fuel and maintenance for vehicles of 41 ministries and divisions since 2013.

The money, dating as far back as January 2013, was spent on as many as 398 vehicles run by various ministries and divisions.

Of the total, 65 vehicles belong to the central pool of cars. The ministry of finance operated 38 cars followed by Cabinet Division (29).

PTI's Faisal Vawda filmed riding bike with four protocol vehicles

Recently, the Establishment Division submitted details before the National Assembly, stating that this huge sum was spent over the past four years.

According to details, 42 ministries spent Rs403 million on fuel for 398 vehicles while as much as Rs218 million was spent on maintenance of these vehicles.

Similarly, the highest amount, Rs63 million, was spent for repairing cars in the central pool while Rs38 million was spent against fuel charges.

Among all federal ministries, the ministry of information and broadcasting spent the highest amount – Rs199 million on fuel charges while Rs164 million was spent on repairs and maintenance.

During the same period, ministry of foreign affairs spent second highest amount of Rs288 million on fuel in addition to Rs134 million on repairs and maintenance.

Background talks with officials in the Establishment Division showed that the number of vehicles shown on paper was way less than actual – even the amount was understated.

This statement could be substantiated: As much as Rs16 million was spent on both fuel and related expenses for five vehicles of the ministry of States and Frontier Region (SAFRON).

As much as Rs126 million was spent on fuel and Rs66 million on maintenance of as many as 13 vehicles of the ministry of interior.

Nawaz foreign trips cost Rs638 million

Misuse

Interestingly, the cumulative amount of Rs622 million does not include millions of rupees spent by the federal government every month on senior bureaucrats of BS-20, BS-21 and BS-22.

The federal government implemented monetisation policy of transport facility for civil servants in January 1, 2012 to cut down its expenses but the misuse of cars and funds by senior civil servants, despite withdrawing handsome salaries, continued unabated.

The primary object of this government move was to ensure austerity measures and minimise the probability of misuse of funds on official vehicles. This trend, officials said, had become a liability for the federal government which is yet to review the policy for curbing misuse.

Officials in the Establishment Division said that currently, 555 officers in BS-20, 178 in BS-21 and 94 officers in BS-22 are utilising allowances under the monetisation policy.

According to rules, the government is paying car allowances of Rs95,910 to all grade-22 officers while Rs77,430 is being paid to grade-21 officers and Rs65,960 to grade-20 officers.

Published in The Express Tribune, February 13th, 2017.
COMMENTS (2)
Comments are moderated and generally will be posted if they are on-topic and not abusive.
For more information, please see our Comments FAQ