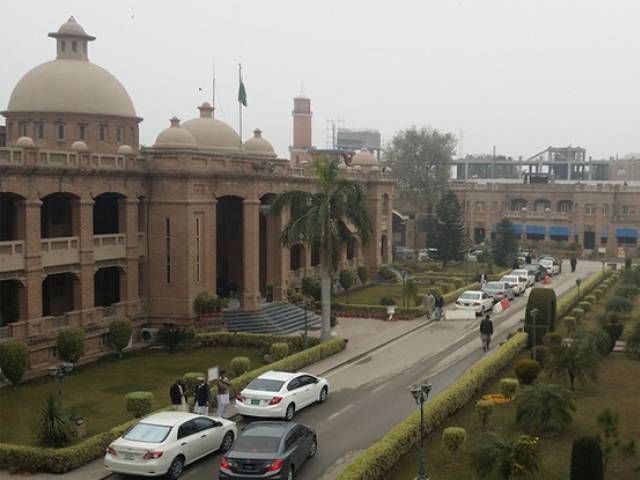 ---
PESHAWAR: Officers of the Provincial Civil Services (PCS) group in Khyber-Pakhtunkhwa have threatened to go on a pen-down strike from February 27 if the authorities continued to ignore their demands.

Following a meeting members of the PCS Officers Association agreed that they would stop performing all census duties from Feb 20 and would also wear black armbands.

"We have tentatively decided to stage a complete strike on February 27 if there is no progress regarding our demands," the association's coordinator Fahad Ikram Qazi told The Express Tribune. The meeting was chaired by the association's general secretary, Tahir Orakzai.

Establishment dept says civil servants' issues redressed

Long tussle

PCS officers have been struggling for acceptance of their demands and have twice staged pen-down strikes over the past two years.

Their demands include removal of Pakistan Administrative Services (PAS) officers – officers of the federal cadre – from the province after the adoption of the 18th Amendment. They also oppose the 1993 apportionment formula which determines the seat divisions in the province between the officers of the provincial and federal cadres and they also want parity between the two cadres in field postings.

The provincial assembly's standing committee on law reforms has not held any meeting on resolving the issues of PCS officers over the past two years

The association also wants payment of the executive allowance which amounts to 2.5 times of their basic salary.

"The chief minister has agreed to the proposal, but the department concerned continues to stonewall it," Qazi said, adding that the salary of an Assistant Commissioner (AC) was less than Rs40,000 per month. "It is a joke. You cannot manage your basic needs in this salary," he said.

Provincial bureaucracy: 'K-P to take up apportionment 'formula

According to Qazi, no posting made on the basis of 'biased transfers' during the tenure of the former chief secretary has been withdrawn despite clear directions of the chief minister.

There is no parity in postings of deputy commissioners, political agents and secretaries in the province and Fata.

"Though the government promised to remove our grievances, the Establishment Department has been delaying compliance with the ministerial committee's report and the chief minister's directives," said Qazi, adding that procrastination was resulting in resentment and mistrust among 700 PCS officers in the province.

The association previously staged strikes in 2015 and 2016, bringing all government functions to a standstill, forcing the government to set up a ministerial committee to resolve all sticky issues.

Published in The Express Tribune, February 13th, 2017.
COMMENTS
Comments are moderated and generally will be posted if they are on-topic and not abusive.
For more information, please see our Comments FAQ