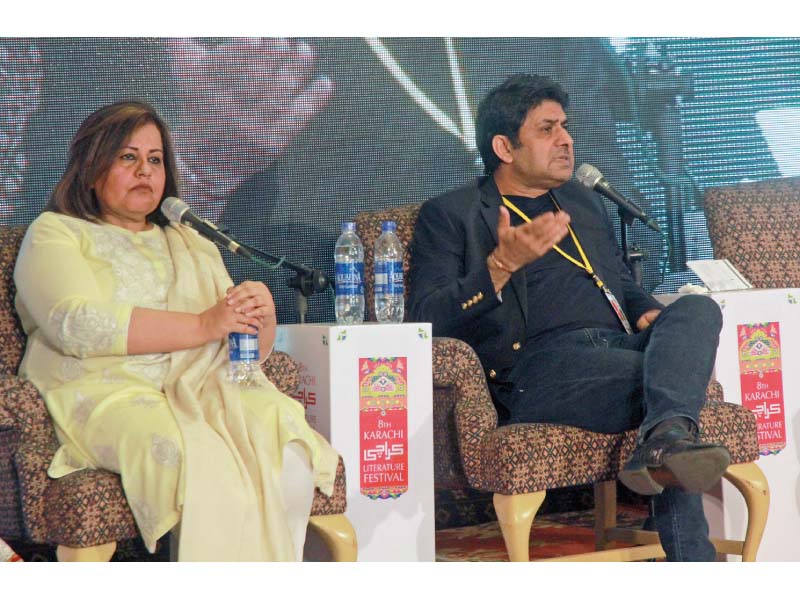 ---
KARACHI: We are in the integration century and in the next 15 years, integration will be exceptional. Punjabi, Hindko, Potohari and Seraiki will be written in Sindhi script as result.

Environmentalist Masood Lohar said this as he spoke at the session, titled 'Ilaqai aur Qaumi Shanakht', along with renowned poet and story writer Noorul Huda Shah on the third day of the 8th Karachi Literature Festival on Sunday.

Shaikh Ayaz: The voice of the people

The moderator of the event, Attiya Dawood, started the conversation by talking about the difference of regional and national languages.

According to her, regional languages have thousands of years of history but the identity of national language of 70 years' distinctiveness lies in Urdu.

Making a point on why there is difference in both the domains and why the regional and national languages are apart, Dawood asked that if the work of poets Faiz Ahmed Faiz and Ahmad Faraz be recognized the way they were had they written more in Punjabi and Pashtu instead of Urdu.

According to Shah, there is no division that can separate a writer from their language identity. The common understanding that she would not have been recognised the way she is today if she had not written in Urdu and only in Sindhi is wrong, she said.

Proud heritage: Resolution adopted to declare Sindhi national language

"Nothing is qaumi [national] other than the national anthem," she said, adding that the mindsets of people of the country have been designed along the lines of national identity, which is why we have never owned this land. Talking about how to cope with the menace of this division on the basis of language, she said it can be done when we start mentioning Pakistan and Sindh instead of Sindh and Karachi.

Criticising the role of the state, she pointed out that the state has divided us to create distances. "I do not believe in these differences," she said.

According to Lohar, Pakistan has the culture of five provinces. He added that to end barriers among people, we need dialogue. Suggesting that such literature festivals should be celebrated across the country, he said the organisers should approach the Government of Balochistan to hold a festival of their literature as well.

The responsibility to educate is on the writers and authors of this land, said Shah while answering a question. She added that while the state only makes organisations for votes and its own advantages, the writers build nations.

Published in The Express Tribune, February 13th, 2017.