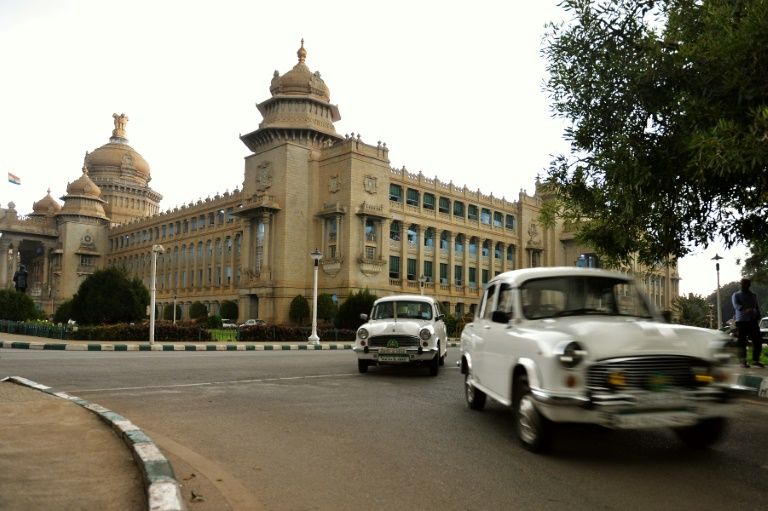 ---
NEW DELHI:
India's Hindustan Motors has sold its Ambassador car brand to France's Peugeot for just US$12 million, capping a spectacular downfall for a vehicle once emblematic of the country's political class.
CK Birla Group (CBG), the owners of Hindustan Motors, have sold the car brand to the French automakers for INR800 million, a company spokesperson confirmed to AFP on Sunday.
Hindustan Motors, India's oldest carmaker, stopped production of the Ambassador in 2014 while citing debt and lack of demand for the vehicle, which was modelled on Britain's long-defunct Morris Oxford.
Renault to start assembling cars in Pakistan by 2018, says Board of Investment
"We have sold it for just 800 million rupees but we had already stopped production at the plant nearly three years back. The plant has been closed since then," the official said.
Last month, CBG had signed a separate agreement with Peugeot to set up two joint ventures with initial production capacity estimates of around 100,000 vehicles per year by 2020.
The PSA Group, which makes Peugeot and Citroen cars, said at the time that it had not yet decided which model it will build in India. The curvy Ambassador once ruled India's roads and for years was the only car driven by politicians and senior government officials.
Swedish defence firm offers high-tech jet production hub to India
But the car was muscled out over the years by the entry of more modern vehicles, particularly the SUVs increasingly favoured by senior bureaucrats. The car still remains popular with some taxi drivers, politicians, and tourists looking for nostalgia.
The PSA group was among the first foreign car manufacturers to make a foray into India in the nineties after the government opened up investment. But after a fall-out with their local partners, the company withdrew from India in 1997.
COMMENTS (1)
Comments are moderated and generally will be posted if they are on-topic and not abusive.
For more information, please see our Comments FAQ