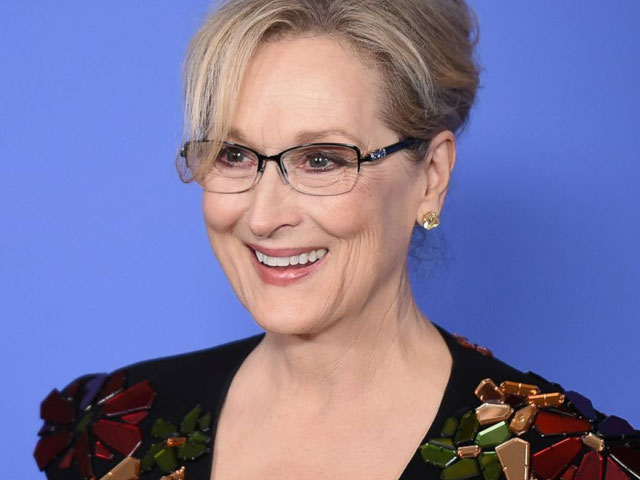 ---
Hollywood star Meryl Streep has replied to US President Donald Trump's comment, where he deemed the Oscar-winning actress "over-rated", following her speech at the Golden Globes award ceremony last month.

Streep said: "Yes, I'm the most overrated and over decorated actress".

The actress made the remarks while speaking at the Human Rights Campaign's 2017 Greater New York Gala Dinner on Saturday, according to variety.com.

Meryl Streep lambasts Trump in Golden Globes speech

Assailing Trump as bellicose and thin-skinned, mounting a rousing defence of LGBTQ freedoms, and bucking up a crowd that might have been otherwise dejected by America's rightward turn towards conservatism, the seasoned actress argued that Trump's election imperils gay rights, women's rights, and other civil rights.

"If you think people got mad when they thought the government was coming after their guns, wait until they come and try to take away our happiness," Streep said to a two-minute long standing ovation.

"We're not going to go back to the bad old days of ignorance and oppression and hiding who we are," she said, adding, "We owe it to the people who have died for our rights, and who have died before they even got their own."

Streep, who received the gay rights organisation's Ally for Equality Award, said that critics of the new president have one thing to be grateful for. "If we live through this precarious moment."

Trump hits back at Meryl Streep, calls actress 'overrated'

"If [Trump's] catastrophic instinct to retaliate doesn't lead us to nuclear winter, we will have much to thank our current leader for. He will have woken us up to how fragile freedom is."

Streep slammed Trump while accepting the Cecil B DeMille Award for "outstanding contributions to the world of entertainment" at the 74th Golden Globe Awards on January 8.

Trump later lashed out on Twitter, calling Streep an overrated actress.


Meryl Streep, one of the most over-rated actresses in Hollywood, doesn't know me but attacked last night at the Golden Globes. She is a.....

— Donald J. Trump (@realDonaldTrump) January 9, 2017


In the event, Streep reflected on gay and transgender teachers who helped foster her love of the arts and of theatre.

At one point, she broke in song to treat the audience at the New York City gala to a rendition of the Emma Lazarus sonnet that lies at the base of the statue of liberty, saying the words were taught to her by a transgender teacher during a field trip.

Streep closed her speech with a call to arms for the people who may feel dispossessed and upset over Trump's election.

Meryl Streep to get Golden Globes lifetime award

"We have the right to live our lives, with God or without, as we choose," she said.

"There is a prohibition against the establishment of a state religion in our constitution, and we have the right to choose with whom we live, whom we love, and who and what gets to interfere with our bodies. As Americans, men, women, people, gay, straight, LGBTQ. All of us have the human right to life, liberty, and the pursuit of happiness."

Have something to add in the story? Share it in the comments below.