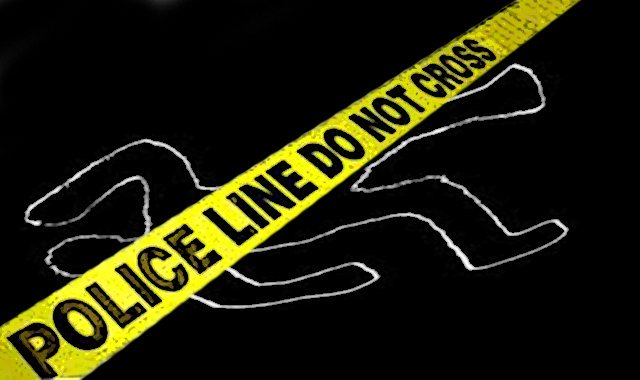 ---
ISLAMABAD: In yet another harrowing murder in the capital, the body of a young man, who had been shot in the face, was found dumped by the side of a road in Islamabad's suburbs on Saturday.

Jahangir's father told police that his 22-year-old son went with a boy from their neighbourhood on Friday evening. When he did not return home late in the evening, they got worried. After midnight, the family reported his disappearance to the police.

Early on Saturday morning, police found Jahangir's body near Kirpa village. Koral police told The Express Tribune that the victim had been shot twice in the face.

Police said the boy who had accompanied Jahangir as well as two of his brothers, identified as Muhammad Sharif and Abdullah, were suspected to be behind the murder.

"All three brothers and their family are on the run. Their house in locked," said a police officer who did not wish to be named since he was not authorised to speak to the media. The officer added that the suspects hailed from Diamir district in Gilgit-Baltistan.

Another police officer said that the victim's family had named the three suspects, adding that they had some kind of enmity between them.

"We are investigating the case and also trying to arrest the suspects," he said.

Jahangir, who hailed from the Kotli Sattian area in Rawalpindi district, had been living with his family in Arsalan Town on Lehtrar Road.

Eighth murder in two months

This was the eighth reported murder reported in the capital so far this year and the fifth of this month.

Last month, three murders were reported to the police.

Of the eight incidents, two each have been reported by Koral and Shahzad Town police stations while one each had been reported by Sabzi Mandi, Lohi Bher, Ramna, and Shalimar police stations.

Meanwhile, police are yet to identify the body of a teenaged girl which was found in a wooded area within the jurisdiction of Nilore police on Wednesday.

While police say that the body does not bear any mark of injury, they have not yet ruled out the possibility of murder.

The girl died on a particularly grisly day for the capital when at least three people were killed. A man had killed his handicapped brother-in-law over a marriage proposal.

The body of another young man was found on Wednesday whom police believe to be a drug addict. Officials said that the body bore no signs of injury and believe that he may have died of an overdose.

Published in The Express Tribune, February 12th, 2017.
COMMENTS
Comments are moderated and generally will be posted if they are on-topic and not abusive.
For more information, please see our Comments FAQ