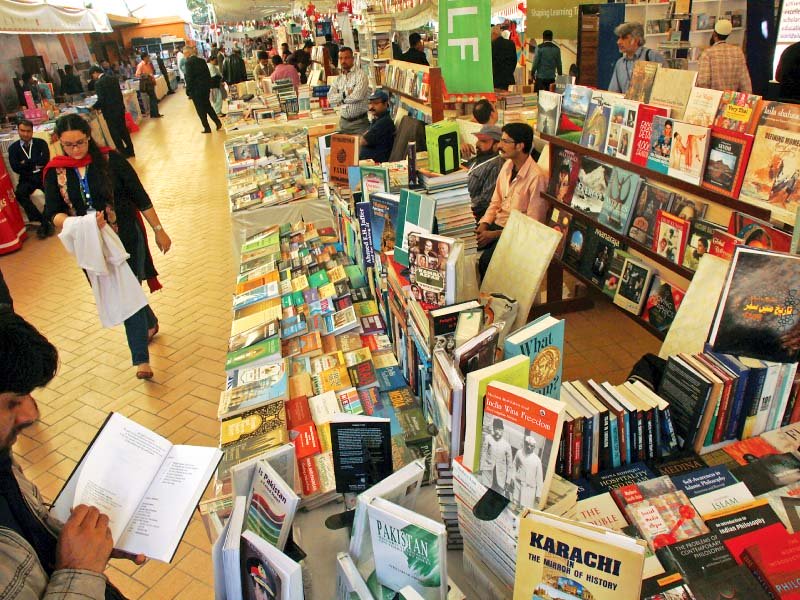 ---
KARACHI: Speakers seemed to be having difficulty in determining the extent of economic gains of the China-Pakistan Economic Corridor (CPEC) in a session, titled 'International and Regional Politics impacting South Asia' on the second day of the 8th Karachi Literature Festival on Saturday.

"We need to see CPEC as one element of the Chinese policy not as the only element of the 'One Belt, One Road' initiative," said former foreign secretary Najmuddin Shaikh while questioning what the $46 billion investment represents.

"How much will Pakistan be able to export with the help of CPEC?" asked Shaikh, adding that we need to look at things from a holistic view. However, Asad Sayeed, director at the Collective for Social Science Research which is a Karachi-based think tank, maintained that CPEC is part of the old Pakistani affection which is to look for silver bullets. CPEC is becoming a divergence for us to put us on a different trajectory without addressing our own issues, he said.




Answering a question by moderator Huma Baqai about the increasing Pakistani debt, Sayeed said that the current debt level is close to the gross domestic product to debt ratio at 65%, which is better off than 2001 when the ratio stood at a 100%.

However, he added that with the exports of the country falling, we may have to go back to the International Monetary Fund (IMF) for loans and when it comes to votes in the IMF, China does not have a lot of them.

Sharing a Chinese army general's statement that Pakistan to us is what Israel is to the Unites States, Baqai questioned its significance.

Historically, Pakistan used to be America's Israel in the 1960s, which is to say that we played a role as a military client, responded US-based academic Zia Miyan.

However, he was quick to add that Israel has the leverage to be heard decisively, a power that Pakistan cannot expect.

"Pakistan has no leverage over China and the Chinese may see us as a military client," he stated.

Earlier, in his opening statement, Miyan said that we have Pakistan's story on China but we do not know what China thinks of Pakistan. In the 1960s, Manto wrote letters to 'Uncle Sam' explaining Pakistan's relations with the US, said Miyan. "We need to start doing this with the Chinese," he stressed.

Pakistan also needs to realise that Donald Trump barely talks about the country unless it's related to nuclear weapons, he pointed out, adding that Trump sees no business opportunities in Pakistan in comparison with India.

Sayeed was of the view that it was quite evident that Pakistan was isolated.

"Anyone who wants to travel with a green passport will know over the years how virtually every year it becomes more difficult to travel out of Pakistan," he said citing an example of how in the 90s there were a lot of foreigners in the port city but the situation is to the contrary now.

Published in The Express Tribune, February 12th, 2017.
COMMENTS
Comments are moderated and generally will be posted if they are on-topic and not abusive.
For more information, please see our Comments FAQ