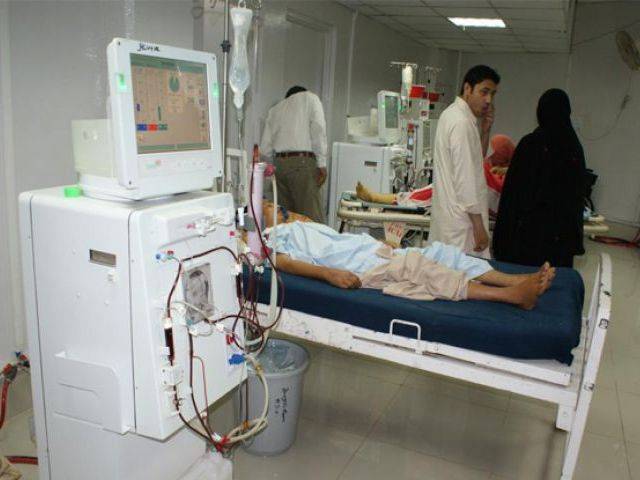 ---
PESHAWAR: As the Health Care Commission (HCC) takes action against illegal and substandard health facilities in the private sector, it now also pledged to identify shortcomings at public health facilities.

The commission on Saturday decided to carry out a performance audit in consultation with the administration of the tertiary care hospitals across Khyber Pakhtunkhwa which, according to the HCC officials, would happen for the first time in the history of the province.

The focus of the programme would be to 'identify weaknesses' at these facilities and would be conducted on a quarterly basis.

"I wonder why it was not considered earlier since every private department carries out such procedures annually and puts forward recommendations for the future," HCC Director Licensing and Registration Dr Khalid Masood told The Express Tribune.

Illegal health facilities: K-P to stiffen penalties

The three facilities – in the first phase of the performance audit – would include Lady Reading Hospital, Hayatabad Medical Complex and Khyber Teaching Hospital in the provincial capital followed by other tertiary care hospitals of K-P.

The first phase, said the officials, would provide a base for the entire programme, while the next three rounds will be carried out as per the proposals of the facilities' administration.

The expenses of the programme had already been paid by the three hospitals, said Dr Masood.

Tertiary care hospitals in K-P were offering health facilities for decades; however, the level of their performance was never weighed, said HCC officials and added, they believe it was important to ascertain needs of such facilities, beneficial for their own productivity and planning.

Dr Masood pinned hope that if HCC received the correct data based on facts, health facilities, healthcare providers and above all, patients in K-P would be benefited.

"We will try to come up with the shortcomings, the influx of patients and available facilities. Suppose LRH receives 5,000 patients in its emergency section on a daily basis but has only 10 doctors at the accident and emergency departments and so, this clearly suggests that you will fail to deliver," he said while trying to explain the idea.

Substandard: Over 30 health care set-ups sealed in Abbottabad, Haripur

Dr Masood continued that an HCC meeting on February 25th would assign tertiary care hospitals to different teams and added that the teams would include at least one official from the concerned facility as well.

The K-P government was also planning the same audit at least nine more tertiary care hospitals in the province with a willingness to do the finance work too.

According to Dr Masood, K-P would also expand it to tribal areas such as Upper and Lower Dir Upper, Swat, Chitral, Malakand, Buner and Kohistan districts in the future.
COMMENTS
Comments are moderated and generally will be posted if they are on-topic and not abusive.
For more information, please see our Comments FAQ