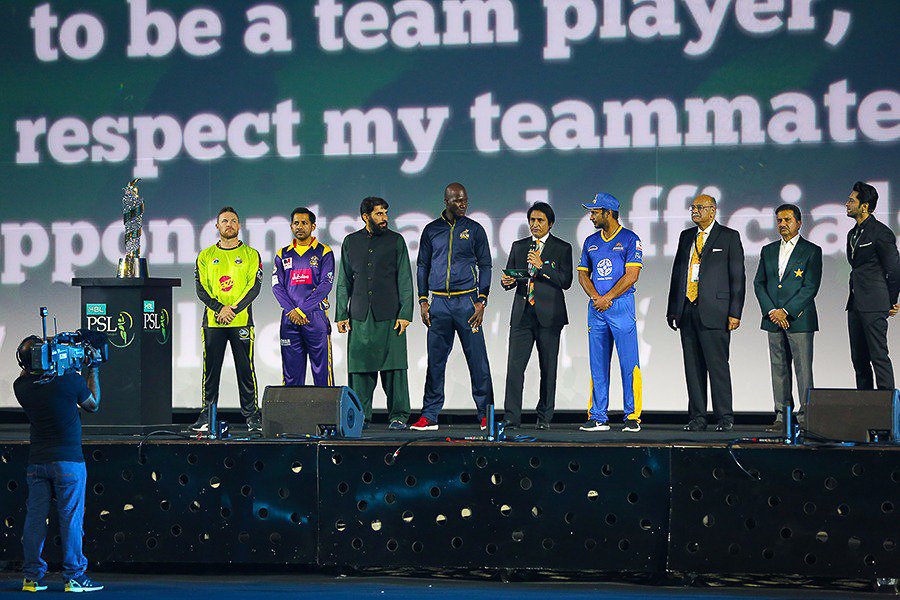 ---
Pakistan cricket was rocked this week after a corruption scandal involving Islamabad United's batsmen Sharjeel Khan and Khalid Latif, among others, came to the fore.

The duo was immediately suspended while investigations are currently under way for other players.

Following the incident, the Pakistan Cricket Board's (PCB) Anti-Corruption Unit (ACU) said in a statement on Saturday that it is continuing with inquiries on the matter.

"We are aiming to root out corrupt practices and to safeguard and protect the integrity of the PSL," said the statement.

The board also said that left-arm pacer Mohammad Irfan, opening batsman Shahzaib Hasan, and left-arm spinner Zulfiqar Babar were questioned, but they weren't suspended.

We have evidence against suspended players, says Shaharyar

"As a part of the investigations Mohammad Irfan was also questioned. He does not face any immediate suspension. PCB's ACU has also questioned Shahzaib Hasan and Zulfiqar Babar. They will continue to play the PSL."

The Express Tribune has compiled a list of facts that we know so far regarding the corruption allegations:.

a. Islamabad United duo Sharjeel Khan and Khalid Latif have been provisionally suspended as part of an undergoing investigation against corruption. The accused met a bookie in the hotel's lobby which was noted by the authorities.

b. The duo accepted that they met the bookie, but denied any corruption charges. Their mobile phones were taken by the officials for further investigation as they were both send back to Pakistan from the United Arab Emirates.

We have to protect PSL from crooks who want to taint it: Sethi

c. The bookies gave specified coloured bat grips so that the batsmen could be identified by gamblers during matches. They also offered Rs500,000 to players.

d. Sharjeel and Latif's central contracts are also suspended.

e. Irfan's name also came up in the investigation. He handed over his phone to the officials for further investigation. Meanwhile, Islamabad United reportedly removed him from the squad.

PCB suspends Islamabad United duo for corruption

f. PSL chairman Najam Sethi sent out three tweets on the matter, saying that Irfan, Shahzaib Hasan, Zulfiqar Babar were all questioned and the investigation will proceed further. But said the trio have not been suspended.

g. Islamabad United included Irfan for the second match of the tournament.