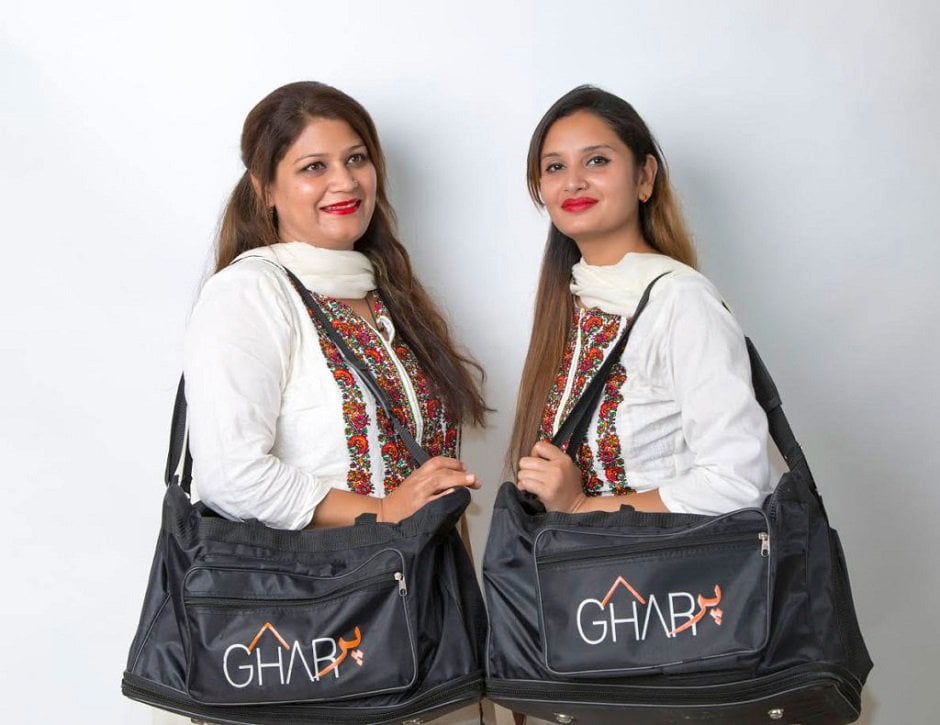 ---
On-demand startups such as Uber and Airbnb have been criticised for increasing income inequality, but a fledgling company in Pakistan wants to ease such concerns.

GharPar, which translates loosely as "AtHome", provides beauty services at your doorstep. It's a recent startup, mainly operated in stealth mode since September, but it's starting to make a real impact on the lives of its freelance beauticians.

"The basic inspiration behind the idea was that we realised there's a lot of exploitation in the salon business," says Arooj Ismail, co-founder. "The average beautician in these parlors, according to both official statistics and our findings, is only paid roughly US$80 a month. They get a little bit extra as tips but that's about it."

Arooj explains that there's an existing network of freelance beauty professionals in the country – but they're highly fragmented, don't offer uniformity of service, and often have poor work ethic. As a result, they're not able to solicit much business.

This Pakistani startup is revolutionising the way people travel

Another issue is that payment for services rendered is almost always left to the client's discretion – who may choose to severely undercut them. After all, this is an informal market.

The startup works with the beauticians in its network very closely – service and standards are paramount in an industry like this – to upskill them, provide them feedback on communication skills, as well as presentability.

It sticks to fixed rates that are clearly spelled out before people request a manicure or massage. That was crucial in attracting beauticians to the platform, adds Arooj.

"In the beginning, when we had just started our community mobilisation, lots of women we spoke to were highly skeptical of the idea. They were used to being paid low wages. When we told them they could increase income by more than 300 percent, they laughed at us," she says. "Some thought they might be forced into prostitution."

Equipped

Arooj – who is one of four co-founders – says it took a lot of convincing and working closely with the communities to get them on board. One of her sisters manages a salon, so they tapped into her networks as well. Little by little, people started to warm up to it.




There are now 17 freelance beauticians on board. GharPar takes a 30 percent cut on each transaction to pay for overheads and marketing expenditures. But the women feel safe, secure, and have a lot more disposable income. A 15 to 20 percent cut is typical for on-demand startups. Uber takes 25 percent, not including any booking fees.

The average take home pay has now swelled to US$450 per month. GharPar's highest-performing beautician raked in US$1,000 in December, according to Arooj. It may be small compared to Western markets, but in Pakistan the minimum wage works out to only US$140 per month. It is also poorly enforced, meaning some workers are paid drastically less.

This Pakistani is helping girls in Singapore make their mark in tech

"We are first and foremost a social enterprise company," explains Arooj. "A lot of our work is centered around helping minority groups and other disadvantaged communities."

The startup, which claims to have a roster of over 1,200 clients in the eastern city of Lahore, plans to expand to other cities soon.

For the time being, bookings can be done via the website, Facebook page, as well as phone. There's no app just yet, mainly because they're trying to figure out the best way to incorporate it.

The reason is that each beautician has their own niche skillset. When a prospective client requests multiple services, then it's likely that two or three women will fulfill the task. One might work on her hair, while the other finishes up a manicure.

GharPar provides all the necessary styling products and accessories. That's also essential, Arooj explains, to make sure the women stick to the scope of work requested and not go above and beyond.

If clients misbehave or refuse to pay, they'll be banned and blacklisted. And to ensure they're legitimate in the first place, they have to provide a government-issued ID during the registration process.

"It's vital for security and safety of our beauticians – we need to make sure there's a pleasant and professional experience for both," says Arooj.

This article originally appeared on Tech in Asia.