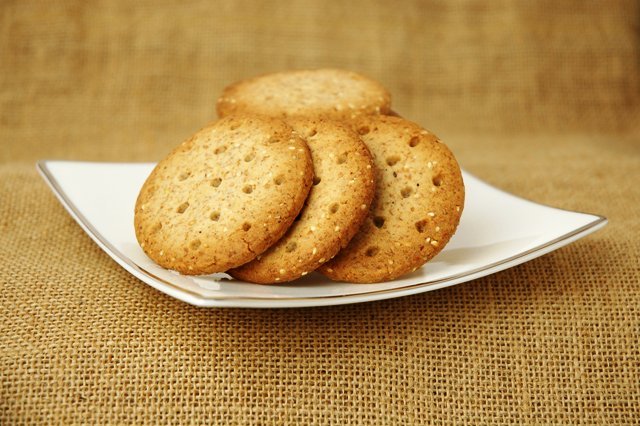 ---
BAHAWALPUR: At least eight children of a local school fell sick after eating biscuits that were given as a sample by a local company in Bahawalpur on Friday.

The police said sales and marketing representatives of a local biscuit manufacturing company identified as Rubina, Sana Khan, Mehvish Khan, Rehana, Kamran Shirazi, Muhammad Sabir and Awais visited Riazul Atfal Public School near Farid Gate, Bahawalpur and distributed sample biscuits among the children.

However, after eating the biscuits eight children fell sick and were shifted to Bahawal Victoria Hospital for treatment.

The affected children were identified as 8-year-old Aaima Rasheed, Abu Bakar Hussain, 6, Rehmatullah, 8, Saifullah, Muhammad Subhan, 12, Dawood Wasim, Tooba Jamal and Muhammad Saleem.

The doctors at the hospital said the condition of the children was out of danger.

Meanwhile, the police registered a complaint and arrested the sales and marketing staff of the biscuit company while principal of the school was also detained at Kotwali Police Station for interrogation.

District Health Officer Zeeshan Rauf collected the samples of the biscuits and sent them to laboratory for testing.

Earlier in 2016, 33 people, many of them from a single family, died after ingesting sweets that had been mixed with pesticide in Layyah. Umer Hayat bought five kilogrammes of sweets from a shop in the village of Karor Lal Esan.

The sweets were to celebrate the birth of Hayat's grandson, Abdullah, but recipients of the treats began falling ill and ultimately it proved fatal.

Published in The Express Tribune, February 11th, 2017.