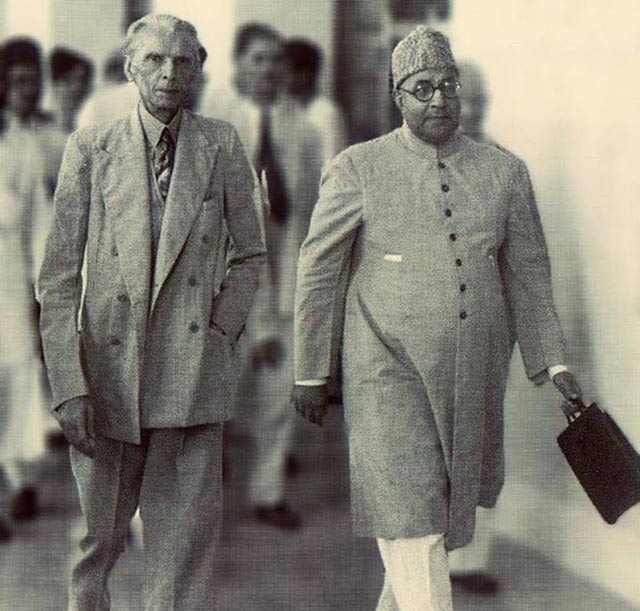 ---
KARACHI: Liaquat Ali Khan, the first prime minister of Pakistan, was really the unsung hero of Pakistan's history, said Roger D Long, who is currently writing a book on Khan.

Long is in Karachi this weekend to attend the 8th Karachi Literature Festival which is currently taking place at Beach Luxury hotel. Speaking to The Express Tribune, Long shared his desire to see Khan being given a higher status in the history of Pakistan.

Karachi's Mukka Chowk renamed after Liaquat Ali Khan

Khan achieved so much but really no one anticipated a tragic death, said Long. Had he lived for 10 more years, he could have given Pakistan a constitution and general elections, he claimed, adding that Khan believed in democratic rule.

"He would have certainly organised All India Muslim League as a national party and given Pakistan a very stable government," he said. "Had he lived, he would have achieved so much and more as did Nehru's India!"

The working title for his new book is 'Liaquat Ali Khan: Jinnah's Right Hand, a Political Biography and Long hopes to complete it in the next year or two.

He came about unravelling this forgotten chapter of Pakistan's history on the request of his teacher-cum-mentor Stanley Wolpert. Thus far, he has relied heavily on primary sources, such as Khan's speeches, Jinnah's papers and the microfilms supplied by Wolpert. Most of these Jinnah papers had not been published in a book form ever before.

Though Long himself did not have a chance to meet the assassinated leader, he has held two meetings with Begum Raana Liaquat Ali Khan in the 1990s. I have met the couple's two sons, Ashraf and Akbar, who he claims are "ever so welcoming, ever so helpful. They want to spread a word around about their father".

"Khan was a Nawab, a distinguished person. But he was a reserved person who was slightly shy," he said. "It was certainly because of his background, he knew who he was but he never had to demonstrate it." Long shared how Khan had a fine aesthetic sense, and a taste for politics, literature and music.

In fact, it was former British Viceroy Wavell who recalled Khan. "It is good to talk to him about literature and just about everything!" Long quoted Wavell as saying.

Italian readers to get a taste of Pakistan

Begum Raana revealed to Long how much her husband loved gadgets. "He was in possession of several cameras, was a collector of cigarette lighters and would even tinker with the car engine!"

Long pointed out that it was perhaps due to Khan that most of All India Muslim Leagues meetings were clicked. "It was he who ordered to take those photographs of those meetings," he said.

"A seasoned politician who delivered robust speeches, Khan never minced his words," noted Long. "I find him to be a great conversationalist, who enjoyed his family life."

It was Khan who gave Pakistan its Objectives Resolution in 1949, said the biographer. "He pointed out a secular Muslim nation and, in those four years, Pakistan did remarkably well under him," he added.

Perhaps the most tragic event for Pakistan was his untimely death. "He thought he had time, no one can anticipate death."

Published in The Express Tribune, February 11th, 2017.
COMMENTS (1)
Comments are moderated and generally will be posted if they are on-topic and not abusive.
For more information, please see our Comments FAQ