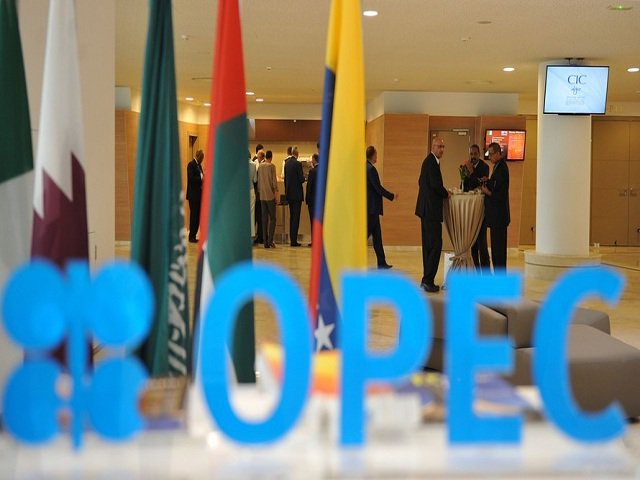 ---
PARIS: Members of the Organization of Petroleum Exporting Countries (OPEC) are largely complying with a landmark deal to reduce the global oil glut, the International Energy Agency (IEA) said on Friday, as it predicted that oil demand was likely to be more vigorous than anticipated this year.

In its latest monthly report, IEA estimated "a record initial compliance rate of 90%" to the landmark deal that came into effect in January.

Indeed, some producers, notably Saudi Arabia, appeared to cut by more than required, it noted, adding that "this first cut is certainly one of the deepest in the history of OPEC output cut initiatives."

At the end of November, OPEC agreed to cut output by 1.2 million barrels per day (bpd) from January 1, initially for a period of six months.

OPEC oil output to come down in January: IEA

In addition, non-OPEC producers, led by Russia, agreed in December to cut their own output to 558,000 bpd.

The aim was to reduce a glut in global oil supply that has depressed prices, which currently stand at around $50-55 per barrel.

So far, OPEC countries have largely stuck to the terms of the deal, said the IEA, which analyses energy markets for major oil-consuming nations.

They throttled oil output by one million barrels per day to 32.1 million bpd in January.

As far as the compliance by non-OPEC producers was concerned, Russia was phasing in its production cuts gradually, Oman said it had cut in line with its commitment and Kazakhstan "is reportedly exceeding its target."

OPEC and other oil giants agree cuts in 'historic' deal

On the demand side, the IEA predicted that in view of the agreed output cuts, global demand for oil should be more vigorous than initially anticipated.

The body increased its estimates for the third month in a row, calculating that demand rose by 1.6 million bpd to 96.6 million bpd in 2016.

It predicted that demand would increase again by 1.4 million bpd to 98 million bpd in 2017.

A key factor behind the upgrades was "stronger-than-expected growth in Europe, partly influenced by colder weather in the fourth quarter of 2016," the IEA said.

It said it would not forecast what OPEC production would be during the six months covered by the output deal.

Rebounding oil prices spell bad news

But if the January level of compliance were maintained, the difference between global demand and supply would imply a drawing down in stocks of 0.6 million bpd, the IEA calculated.

It said the continued existence of high stocks and market caution in assessing the level of output cuts explained why crude oil prices had remained at their current level of around $55 per barrel since mid-December.

"The oil market is very much in a wait-and-see mode," the IEA said.