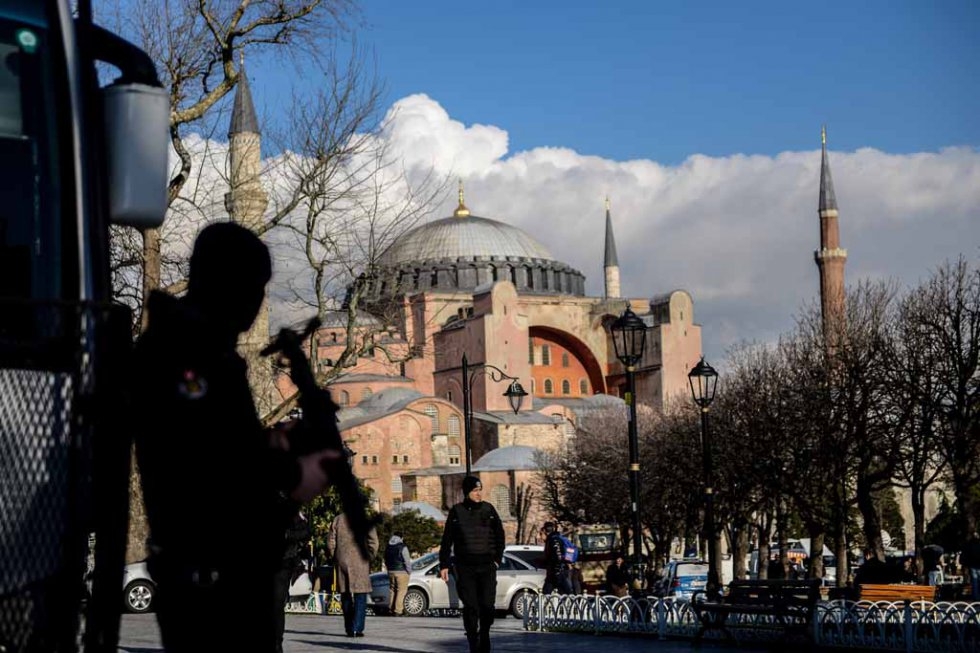 ---
ISTANBUL: Internationally acclaimed Turkish novelist Asli Erdogan is still haunted by "the shadow of prison" where she spent over four months, fearing it could begin again any time.

But the writer insists she will not stay silent, refusing to leave Turkey for a comfortable exile elsewhere.

Erdogan, 49, was released from jail in December after being held for 132 days on terror propaganda charges during a probe into the now closed Ozgur Gundem newspaper, which Ankara condemned as a mouthpiece for the outlawed Kurdistan Workers' Party (PKK).

Her detention sparked an international outcry, with critics saying freedom of expression had been drastically curtailed in Turkey following the crackdown in the wake of last July's failed coup which sought to unseat President Recep Tayyip Erdogan.

Turkey dismisses more than 4,000 public servants in new decree

"Of course I feel afraid. The nightmare might start again anytime," she told AFP in an interview in Istanbul, admitting that the fear of prison would be "part of my life from now on." Although the court ordered her release, the charges remain in place, with her next hearing due on March 14.

If convicted, she could still face life imprisonment.

But Erdogan, who is no relation to the president, has no thought of leaving Turkey. "I think exile is another prison. I really wouldn't like to live in exile no matter under what conditions, whatever country."

Erdogan said she was a writer of Turkish and had to stay in Turkey to keep her mastery of the language. And despite the bitter experience, she felt compelled to tell her own story. "I have to tell the whole world how unfair and how Kafkaesque this trial is. I feel more secure, in fact, by showing how really unbelievable the accusations are."

Prison, she said, was like a "cold well" with walls too high to climb and little light. "Imagine a place you don't want to spend even two minutes. It can be a very dirty toilet in a bar. You just enter and you get disgusted," she said.

Building a new Turkey: Erdogan's 'crazy projects'

Inside, her day-to-day strategy was to keep her mind occupied and to engage in activities that needed patience, like Sudoku puzzles. "Before, I would get very bored with Sudoku. In prison, I became more patient." She said she picked thick history books to read and solved crossword puzzles, and even university entrance questions in maths and physics.

Erdogan, who has published several well-received novels including "The City in Crimson Cloak" which has been translated into English, said she was not contemplating starting a new literary work due to the uncertainty over her future. "The question is always there: what if I go back to prison while I am writing this book?" she said.

"What will happen to the book? Even this is a prison in itself." Erdogan said she would not use her experience in future literary works and did not intend to "sell it". But she acknowledged the trauma would affect her books. "I think from now on everything I write will have the shadow of the prison. That's unavoidable."

Erdogan was taken into custody in August, together with prominent linguist Necmiye Alpay, 70, and other Ozgur Gundem staff. She was charged over three articles written last summer over the situation in Turkey's Kurdish-majority southeast where the armed forces are battling the PKK -- listed as a terror group by Turkey.

She had ridiculed the charges against her, which include sympathy for and promotion of the PKK. Erdogan said she was upset with the silence of some Turkish intellectuals during her incarceration, who refused even to sign petitions of support - a move she described as "very short-sighted."

Turkey detains 31 in operation targeting Islamic State

"I am only a literary writer. I am not the one on the frontline of the Kurdish cause," she told AFP. "This system put me in jail, so it can happen to any other writer."

Turkey is bracing for an expected April referendum on constitutional changes to expand the president's powers which opponents fear will lead to one-man-rule by the Turkish head of state. "The endgame is very clear," said Erdogan. "Of course the referendum will be a 'Yes'. There is no other way."

And she warned a 'Yes' vote would only legalise the current state of emergency situation imposed after the coup, which society was already getting used to, she said. "We will be living in a 10-year, 20-year junta regime," she said.

She expressed alarm that people had not read the constitutional changes. "If you say 'No' you are a demonised."
COMMENTS
Comments are moderated and generally will be posted if they are on-topic and not abusive.
For more information, please see our Comments FAQ