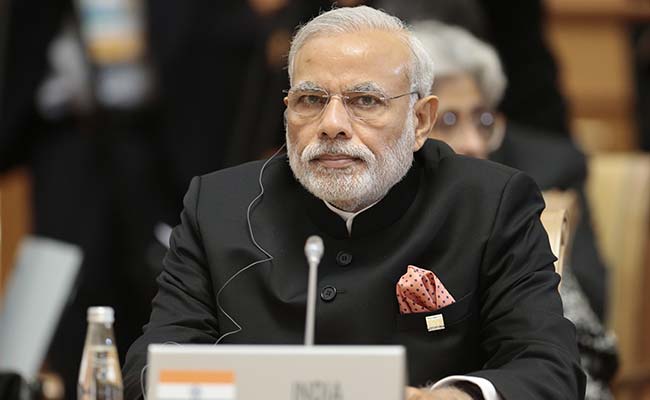 ---
Intolerance against minorities has increased in India under the premiership of Prime Minister Narendra Modi, the US Commission on International Religious Freedom (USCIRF) said on Wednesday.

The American body analysed mounting concerns over the fate of minorities in the secular country, highlighting constitutional laws which violate religious freedom of minorities and Hindu Dalits.

"As feared by many faith communities across India, threats, hate crimes, social boycotts, desecrations of places of worship, assaults, and forced conversions led by radical Hindu nationalist movements have escalated dramatically under the BJP led government," the USCIRF claims.

Carcasses pile up as India's Dalits protest prejudice

Written by Dr Iqtidar Karamat Cheema, the press release further added that, "Under Congress Party and BJP-led governments, religious minority communities and Dalits, both have faced discrimination and persecution due to a combination of overly broad or ill-defined laws, an inefficient criminal justice system, and a lack of jurisprudential consistency."

India's religiously diverse population of over 1.2 billion people consists of nearly 80 per cent of its total population being Hindu, with an estimated 172.2 million Muslims, 27.8 million
Christians, 20.8 million Sikhs, and 4.5 million Jains.

While the Indian constitution allows complete legal equality for all citizens, the report found constitutional strains in the state and national laws that are not at par with international standards of freedom of religion.

Indian Muslim held for 'WhatsApp message on beef' dies in custody

"India is a religiously diverse and democratic society with a constitution that provides legal equality for its citizens irrespective of their religion and prohibits religion-based discrimination," the USCIRF Chair Thomas J Reese, S J said.

"However, the reality is far different.  In fact, India's pluralistic tradition faces serious challenges in a number of its states. During the past few years, religious tolerance has deteriorated and religious freedom violations have increased in some areas of India. To reverse this negative trajectory, the Indian and state governments must align theirs laws with both the country's constitutional commitments and international human rights standards."

The report concluded with recommendations for the Indian and US governments to improve the serious challenges India faces to both its pluralistic traditions and its religious minorities.
COMMENTS (6)
Comments are moderated and generally will be posted if they are on-topic and not abusive.
For more information, please see our Comments FAQ