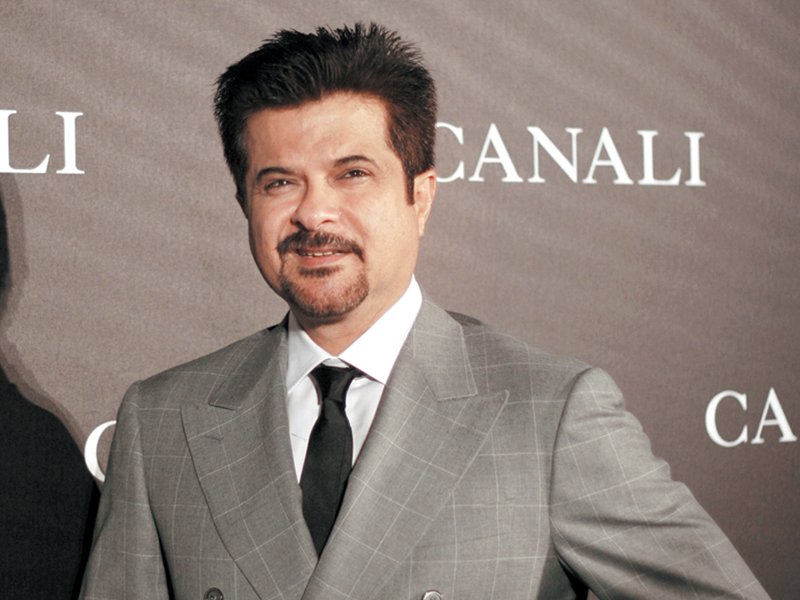 ---
Despite working in an industry notorious for fake friendships and nepotism, Bollywood superstars Anil Kapoor and Sanjay Dutt seem to share a truly unique bond.

This was obvious at a recent event wherein Anil reminisced about his early days in films, when he used to rent Sanjay's clothes to wear at parties.

Ramiz Raja casts Sanjay Dutt as he forays into filmmaking

"One thing I have to say is that the suit that I wore on the premiere of Ram Lakhan, I am sure it was 100% a rented suit. It wasn't mine," The Indian Express quoted Anil as saying. Actor Gulshan Grover - who was also present - confirmed that the suit indeed did not belong to the No Entry star, as both of them used to wear rented party-wear during that time.

"The suit really wasn't Anil's. It was Rajeev Mehra's wedding and there were five to six functions. Neither Anil nor I had suits. So we both used to go to Akbar (designer) to borrow suits of other actors," Gulshan said. "And he used to give Sanjay Dutt's suits to Anil and I used to get only the shirts. Akbar never thought I would become an actor too."

Ranbir Kapoor gains 13kg for Sanjay Dutt biopic

Gulshan went on to reveal how Anil would indulge in "some buttering" to convince the designer to lend him stuff. Anil confirmed the incident saying, "I remember! You're absolutely right. Akbar was kind enough to give me Sanjay Dutt's suits to wear. They were a little loose, because Sanjay was well built and I was single 'pasli'. But I used to wear his suits."

Have something to add to the story? Share it in the comments below.
COMMENTS (1)
Comments are moderated and generally will be posted if they are on-topic and not abusive.
For more information, please see our Comments FAQ