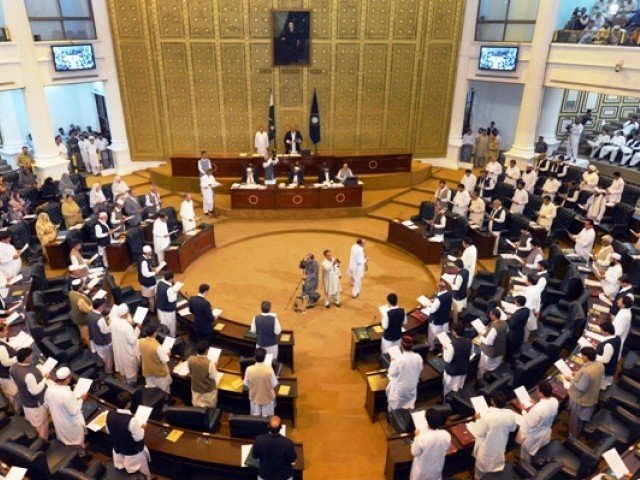 ---
ABBOTTABAD: Annoyed at the long delay in establishing the New Balakot city, a panel of the Khyber-Pakhtunkhwa (K-P) provincial assembly Thursday gave the district administration in Abbottabad 15 days to secure possession of land from its original owners and transfer it to the Earthquake Reconstruction and Rehabilitation Authority (ERRA) to complete work on the settlements for earthquake affectees.

Members of the K-P Standing Committee on Relief, Rehabilitation and Settlement and local officials - including K-P Law deputy secretary, K-P Assembly Deputy Secretary, Hazara deputy inspector general, officers of ERRA and district administration - met on Thursday.

The committee discussed the 11-year delay in the resettlement and rehabilitation of earthquake affectees from Tehsil Balakot to the New Balakot City.

The committee's members, including Muhammad Ali, Bakht Baidar Khan, Sardar Zahoor, Ziaur Rehman and Naseem Hayat Khan expressed their concerns over the illegal occupation of a portion of the 2,700 kanals of land which had been acquired for New Balakot City. They were also concerned over the fact that land owners were paid compensation for their land nine years ago.

The committee slammed the previous land owners who had stalled resettlement activities since they had yet to relinquish possession of their lands despite being paid due compensation.

The committee was apprised that certain former land owners were the main stumbling block in the implementation of the project.

The committee chairman ordered Mansehra's district administration to secure possession of the remaining section of land within the next fortnight while allowing the administration to take appropriate legal action to expedite the process.

ERRA's representative also gave assurances to the committee that development work would begin as soon as they had possession of the land.

The committee is to meet again on February 23 to review the progress on the implementation of the committee's orders.

A source in the New Balakot City project said that development work on the settlement began in 2007 on an area spanning 15,000 kanals. However, following land disputes, the area of the project shrunk to 7,905 kanals after six revisions.

Previously, the federal government had disbursed Rs1.5 billion to the provincial government, which was paid to most land owners.

However, the project ran into a dispute with landowners and work was first suspended in 2008. Work resumed after a while but 13 months later, development work ground to a halt in 2009 after landowners clashed with the construction company and project staff.

To woo the land owners, ERRA gave land owners 700 plots of 10 marlas in Bakriyal along with two tents for each family, 30 CGI sheets and debris of their houses. However ,this failed to satisfy land owners.

Published in The Express Tribune, February 10th, 2017.
COMMENTS
Comments are moderated and generally will be posted if they are on-topic and not abusive.
For more information, please see our Comments FAQ