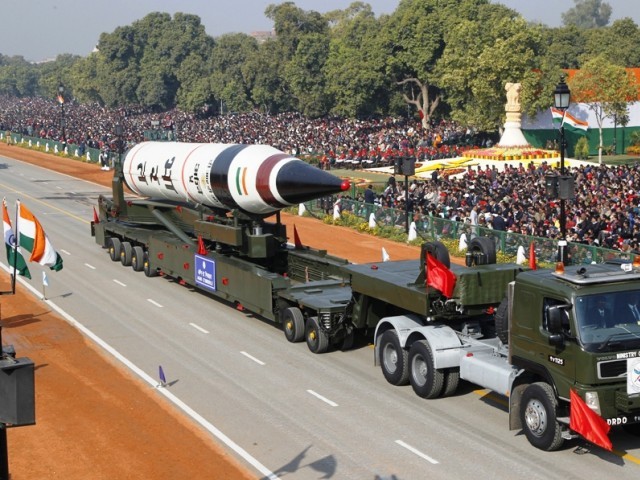 ---
Pakistan has serious concerns with a "secret nuclear city" as well as intercontinental ballistic missiles being developed by India, the Foreign Office said on Thursday.

The belligerent measures taken by India will disturb the strategic balance in the region, FO spokesperson Nafees Zakaria said during a press briefing in Islamabad.

According to a foreign office press release, Zakaria also said that India is funding terrorism inside Pakistan, adding that the government has already provided the United Nations with evidence of this.

India's ceasefire violations pose 'potential threat to regional stability'

The spokesperson reiterated that India is constantly violating ceasefire at the LoC, resulting in the loss of lives of innocent civilians. This belligerence continues to pose a threat to peace in the region which the international community should take note of, he added.

Speaking of Indian aggression in occupied Kashmir, Zakaria said the troops have placed Hurriyat leaders under arrest to prevent them from observing the death anniversary of Afzal Guru.

Pakistan lodges protest with India over ceasefire violations

The India Army barged into a coaching centre in Lassipura village, Pulwama District on Tuesday and thrashed students and teachers mercilessly. The students were dragged out and beaten ruthlessly with guns injuring many, Zakaria maintained.

The spokesperson also condemned the killing of six Red Cross workers in Mazar-i-Sharif, Afghanistan in an attack a day earlier.