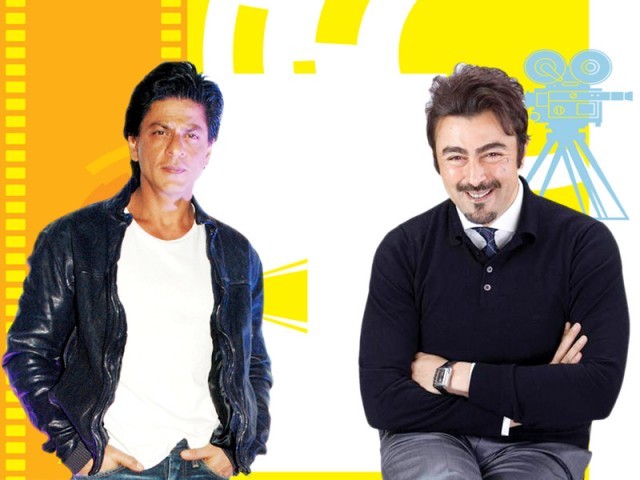 ---
KARACHI: Past few months will surely be remembered as one of the most important times in the history of Pakistani cinema.

While the ties between India and Pakistan worsened, entertainment industries on both sides were targeted. Individual and collective decisions of the film-makers and other influential groups affected tone of the exchange greatly.

However, fortunate or not, the situation exposed Pakistani cinema's weak spots. While we had been relying largely on foreign content to run our cinemas, local films weren't improving at the same pace. Now that Bollywood films are being screened once again, it leaves us standing in the rubble of a house devastated by a storm. Realising this, stakeholders of the cinema industry gathered to address the issues at hand and plan a strategy to rebuild that house, making it stronger this time.

Pakistanis condemn ban on Mahira-SRK blockbuster Raees

Exhibitors, distributors, producers and film-makers gathered on Wednesday night for what was the first meeting in the series. "The meeting was one of the first to discuss the strategy for the future of our cinema industry," Super Cinemas general manager Khorem Gultasab told The Express Tribune. "As we saw in the past few months, we are not self-reliant yet. And we can't totally rely on foreign content anymore. So we are discussing plans on how to facilitate film-makers and sustain our own industry."

Gultasab added he was glad everyone had come together to address the problems. "We all spoke up about the issues we are facing and I am glad it happened because we need to come together for the sake of our industry. This was the first step in determining the direction we have to pursue."




Meanwhile, Atrium Cinemas managing director Nadeem Mandviwalla stated it was merely a general meeting. "We were there to discuss general issues faced by the exhibitors and distributors. These kinds of meetings happen regularly to discuss the current status of our industry."

Thumbs up: Govt lifts ban on Indian movies

Film Exhibitors Association chairman Zoraiz Lashari echoed the sentiment, saying, "The stakeholders gathered to discuss issues faced by them and how to resolve them. Producers raised the payment concerns and how they were not paid on time. We also strategised on how to provide better terms and shows to Pakistani films, in comparison to foreign content."

Asked about the balance between foreign and local content in cinemas, he said, "Of course, we have to rely on foreign films at the moment. This is a slow process but we will get there. Clearly, we can't tell exhibitors to stop playing a Shahrukh Khan film but we need a balance. The meeting addressed several matters at hand to help the industry grow."

Actor In Law director Nabeel Qureshi, producer Fizza Ali Meerza, Wajahat Rauf and Yasir Nawaz were also present at the meeting.

Have something to add to the story? Share it in the comments below. 
COMMENTS
Comments are moderated and generally will be posted if they are on-topic and not abusive.
For more information, please see our Comments FAQ