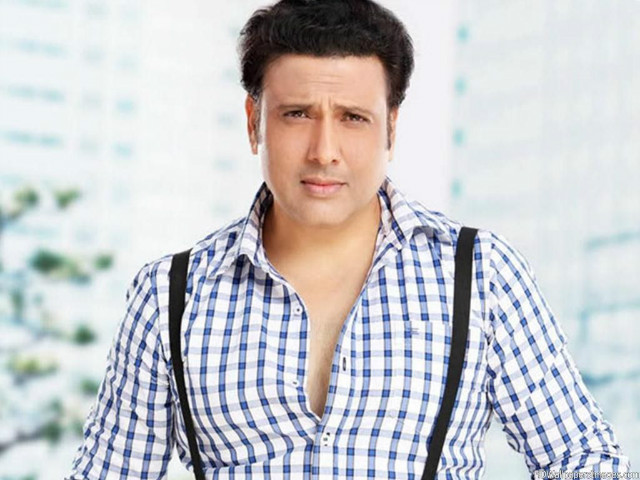 ---
While Govinda may have been away from the limelight for quite sometime now, his vivacious personality and energetic dance moves have stayed with fans. To the surprise of many, the yesteryear Bollywood actor is eager to make a comeback on the big screen, reported Deccan Chronicle.

"It makes me happy. People are constantly talking about me, copying some of my mannerisms, you can see flashes of Govinda everywhere while the original has gone missing. It's time to bring him to the forefront again," he said, adding it gives him great pleasure to see younger actors such as Ranveer Singh and Varun Dhawan take inspiration from him.

Karan Johar apologises to Govinda for not inviting him on 'Koffee with Karan'

Govinda has been offered multiple scripts by his Partner co-star Salman Khan, but he is not one to sign a film just for the sake of it. "Salman is like a brother but one of the subjects was slightly artsy, our understanding and interpretation of the script was different. He brought a huge signing amount but I wasn't comfortable taking it because I was not convinced about the project. I needed the money but my heart wouldn't allow me to take it," he added.

He also feels Bollywood actors are only looking out for themselves. "There are no permanent friends here. And while I'm craving, I'm not crying, while I'm wanting, I'm not dying, while I'm expecting, I don't expect anyone to just support me unless they truly believe in me," he stated.

There can't be another Govinda: Raveena Tandon

"Right now I'm the one who believes in me. My good times were the result of several people's prayers and wishes. You need to thank the Universe when things are good and stand your ground when things are not. It's a karmic cycle."

Have something to add in the story? Share it in the comments below. 
COMMENTS (2)
Comments are moderated and generally will be posted if they are on-topic and not abusive.
For more information, please see our Comments FAQ