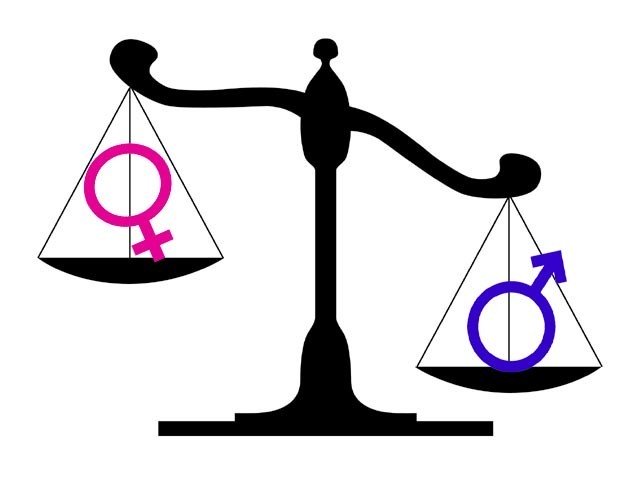 ---
KARACHI: Why is society safe for my brother and not me? Why has this power structure, which places the man in a position of dominance and woman in that of subordination, perpetuated and become static in time?

National Students Federation's secretary for the Karachi University (KU) unit, Laila Raza, raised these questions among many others at a seminar, titled 'Gender, Power and Law' on Wednesday. The seminar was organised at KU's Arts Auditorium by two teachers, Samina Hasnain and Navin G Haider. The other speakers were members of not-for-profit legal aid initiative by lawyers and law students, Qaaf Se Qanoon: law teacher Abira Ashfaq and lawyers Hiba Thobani, Saifullah Sachwani and Muhammad Saqib Mangrio.

Workplace Environment: 'Necessary to give women protection'

"I urge upon men who care about women to think out of the gender stereotypes fixed in our minds," said Raza. "I know it will be challenging because it affects your position of power."

According to her, this power structure has survived and perpetuated through decades and centuries. She gave the example of female writers who would use pseudonyms, pretending to be men, because of this very power structure. "I'm not telling you if this power structure is right or wrong - that is a debate for some other time," she said.

"A man killed his wife in 2005 and today he is roaming about on bail. Any man can harass you on the streets. What goes on in his mind: she is the weaker sex and I can get away because she can be suppressed and silenced." According to her, we don't think about why society is like that. "I just want you to think why this happens. Why have these practices become static? We don't stop to think that if society is not safe for me, why it is safe for my brother."

Law in India and Pakistan

Comparing the laws against sexual harassment in India and Pakistan, Ashraf pointed out how the language used in the Indian law for defining harassment was more women-friendly as it is not exclusive to harassment of sexual nature alone.

Bold and empowered: Artist brings to life headstrong women

According to her presentation, in the Pakistani law, the person accused of harassment at workplace can only be an employer, employee or contractor while in the Indian law, others can also be accused.

Talking about the Pakistani law, she delved into the procedure involving harassment complaints. Ashfaq explained how workplace harassment complaints are filed to the inquiry committee at one's workplace. If dissatisfied with the verdict, the complainant can exercise their right of appeal with the ombudsperson. The ombudsperson's verdict can only be challenged before the governor or president.

Ashfaq pointed out that there is no procedure defined in the Pakistani harassment law for removal of an inquiry committee member in case they become prejudiced.

Talking about cyber harassment and the need to end victim-blaming, Ashfaq said that no woman should be scared about her data getting misused.

No place for women

Thobani, Sachwani and Mangrio gave a detailed presentation about gender-based crimes, such as rape, domestic abuse and honour killings. They also performed a skit: the male lawyers act as policemen who harass Thobani, who acts as a domestic abuse victim, as she comes to file a complaint against her husband. "You will file a complaint against your own husband?" they interrupt her as she narrates her ordeal. They later engaged the audience into a discussion on the problems faced by women in filing a complaint let alone achieving justice.

First woman pilot in Dubai royal family takes flight

While the lawyers acknowledged that there was a sheer lack of implementation, they said that the general public is not even aware of the existing laws. They stressed it was important to know your law as it enables you to recognise and fight for your rights.

Civil violation and criminal offence

According to Ashfaq, women can actually use Section 509 of the Pakistan Penal Code to counter sexual harassment advances. While the Protection against Harassment at the Workplace Act 2010 makes harassment a civil violation, the said section makes it a criminal offence.

Published in The Express Tribune, February 9th, 2017.
COMMENTS
Comments are moderated and generally will be posted if they are on-topic and not abusive.
For more information, please see our Comments FAQ