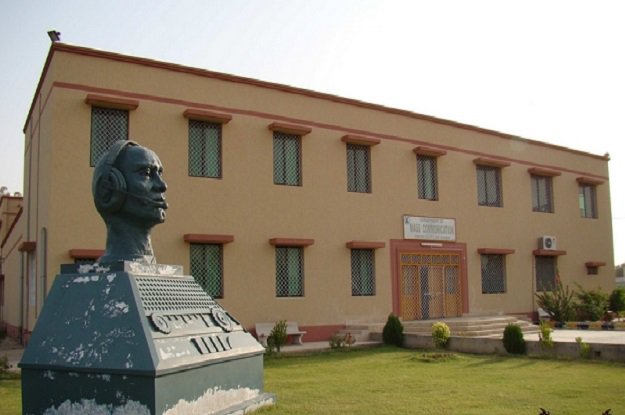 ---
HYDERABAD: A computer science student of Sindh University died after falling from a bus. The incident happened near entrance of the university on Indus Highway in Jamshoro on Wednesday morning.

Jahanzeb Ali Arain, a second-year student, was trampled by the same bus from which he fell. "He [Arain] was standing at the door on the front side of the bus," said Jamshoro SHO, quoting the detained bus cleaner Muhammad Qasim Dahiri. "After he fell, the rear tyre ran over him."

Poor working conditions: Nurses abandon hospitals, take to streets to demand better salaries

The bus driver, Abdul Salam, escaped. Some say that Arain fell when the driver applied sudden brakes on a speed breaker. Others claim that he was trying to shut the open door of the bus before he lost control. Arain breathed his last on his way to Liaquat University Hospital. The body was handed over to the family for burial in Tando Allahyar. According to the police, Arain's uncle Rafique Arain has informed them that the family will not lodge an FIR.

SU vice-chancellor Prof Dr Fateh Muhammad Burfat, faculty and students also reached the hospital. Dr Burfat express deep shock over the death and in immediate reaction sacked the varsity transport official. However, it later emerged that the accident did not happen in the varsity's transport.

Degree fee: Students block road outside H-8 college for two hours

SU spokesperson Nadir Mugheri clarified that the bus was not a university point but a private bus, which was bringing students from Tando Allahyar district. "The university provides transport service only to the students from Hyderabad and Jamshoro. The students who travel from other districts come in private transport."

According to Mugheri, some groups of students privately hire buses. He said that the students of Tando Allahyar district have hired five private buses. SU's administration officer of transport Hussain Bux Mangi said the varsity's transport fleet consists of 41 points among which 28 ferry the students and the others carry the teachers and staff members.

Published in The Express Tribune, February 9th, 2017.
COMMENTS
Comments are moderated and generally will be posted if they are on-topic and not abusive.
For more information, please see our Comments FAQ