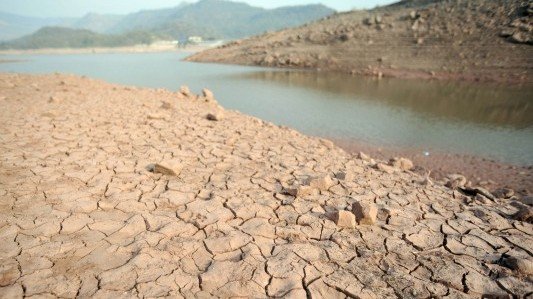 ---
HYDERABAD: Of the 50 reverse-osmosis (RO) plants being operated by Pak Oasis company in Umerkot, only 41 are working.

The judicial commission, formed on Supreme Court orders to probe supply of clean water and provision of proper sanitation, was given an update on Wednesday.

The commission was informed that 3.4 million gallons of water is supplied every day to the residents. But while the water quality showed poor or non-existing standards of filtration, the officials also failed to produce lab test reports, which they are supposed to carry out regularly.

The district health officer Dr Karmu Mal and civil surgeon Haji Jaam Kumbhar admitted that the hospital waste is burnt in the open.

A water expert Dr Ahsan Siddiqi, who is assisting the commission, pointed out how drainage wateris used for cultivation in some rural parts of Umerkot. Some residents complained that unfit for drinking water from Chautiari dam is mixed with water of a distributary of Indus river for supply to Umerkot.

Tharparkar

The commission visited Pak Oasis company's RO plant in Mithi, which Pakistan Peoples Party's co-chairperson Asif Zardari inaugurated in January, 2015. The government spent Rs934 million on its construction.

The company claims that it supplies two million gallons drinking water to Mithi and Islamkot talukas of Tharparkar as well as around 100 villages. However, during the inspection the company reportedly failed to prove that the stated quantity of water is supplied. "The management was asked to show us any meter which gauges the quantity of supplied water. But they replied that they haven't installed one," said advocate Shuhab Osto, on whose petition the commission was formed.

The storage capacity of the RO plant, which was claimed to be the largest in the country, was also found to be around 500,000 gallons. The commission also questioned the plant's management to explain why a water testing laboratory has not been established. The managers told that they send water samples to a lab in Hyderabad after every 15 days. Out of 478 RO plants in Tharparkar district around 400 are operational.

Published in The Express Tribune, February 9th, 2017.