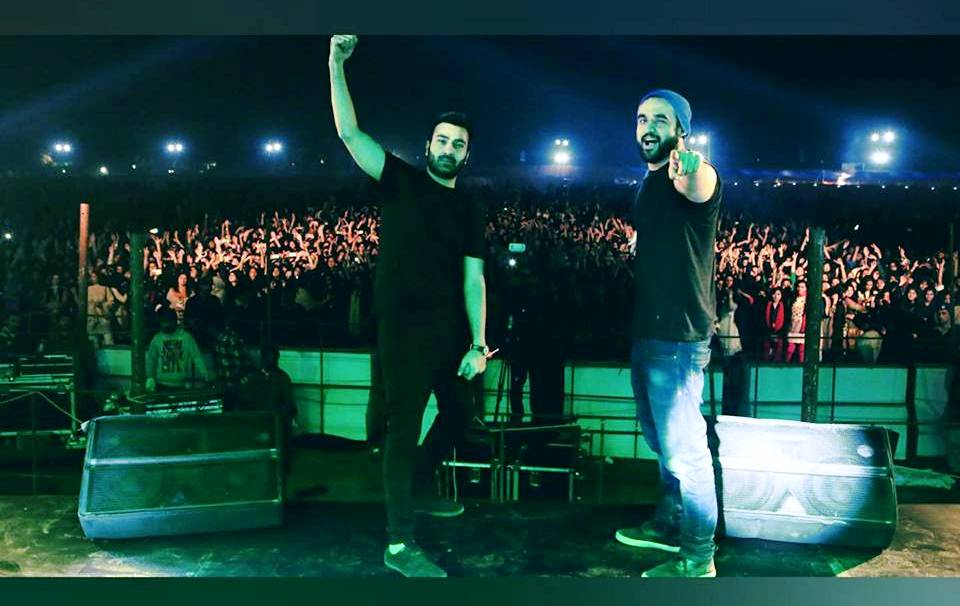 ---
KARACHI: SomeWhatSuper has made quite a name for itself with hits such as Bandook and Patang. Their recent outing Sibbi Song, with Abid Brohi took their popularity to new heights. Now the Faisal Feroz and Talha Dar duo is following things up by collaborating with Indian electronic musicians, War Brothers.

The track called T.W.W.L.F is a pure electronic dance number. Speaking with The Express Tribune, Talha said the collaboration came about after they released the satirical track about Modi back in October. "We have been in touch with those guys (Parth Patel and Jay Vyas) for quite some time and we often exchange our knowledge about music. We have wanted to do a song together for a while, so after the Modi song, we thought, let's do a proper collaboration."

With several collaborations already under their belt, Dar feels this one is different. "We went full hardcore," he said, adding that the collaboration took place through online video sessions. "We went back and forth on it. When it comes to Electronic Dance Music (EDM), you have more control so you can play around."

'Modi Teri' video goes viral

At times when the relationship between Pakistan and India is still a bit tense, SomeWhatSuper's decision to work with artists from across the border may come off as a social statement. But Dar disagrees. "Making a statement was not the idea behind the collaboration. We just want to express that music transgresses all borders and we have to keep the wheels rolling. We saw how War Brothers were doing great music in India and how we are doing the same in Pakistan and thought it could be a great idea."

Dar said he does not care whether the song goes viral or not. "Nowadays people measure success with viral videos. If your work is not viral, you are not considered that successful. We however don't work like that because it limits us as artists."

Interestingly, their previous offering The Sibbi Song did go viral. Asked as to whether they had expected it to, Dar disagreed. "We recorded Sibbi Song eight months before its release. We could have released it sooner if that's what we wanted. We could have released it in India or elsewhere as well but we didn't because we want to explore the market in Pakistan," he added. "We realised people all over the country who don't even understand Balochi listen to Sibbi Song because ultimately, it's not about the language if the music is good."

Audience enthralled by Pak-Argentine musical celebration

SomeWhatSuper also doesn't believe in doing covers. "We have some rules that include not doing any cover songs. When you do covers, you already have a song and you change the arrangement. We want to make new music."

As far as electronic music in Pakistan is concerned, Dar thinks there is great scope. "Pakistanis listen to all kinds of music, not just local. I remember Gasolina and Kolaveri Di going viral. I have also heard people say Sibbi Song is Pakistan's Kolaveri Di."

With each song that SomeWhatSuper produces, the duo experiments with style. Dar explains they were inspired by many artists and styles. "The electronic dance music that goras produce is very different from ours. We surely want to bring that here but we maintain our own flavour as well. I'm more inspired by our musical instruments such as the tabla and flute."

Listen to the song here:



Have something to add to the story? Share it in the comments below.