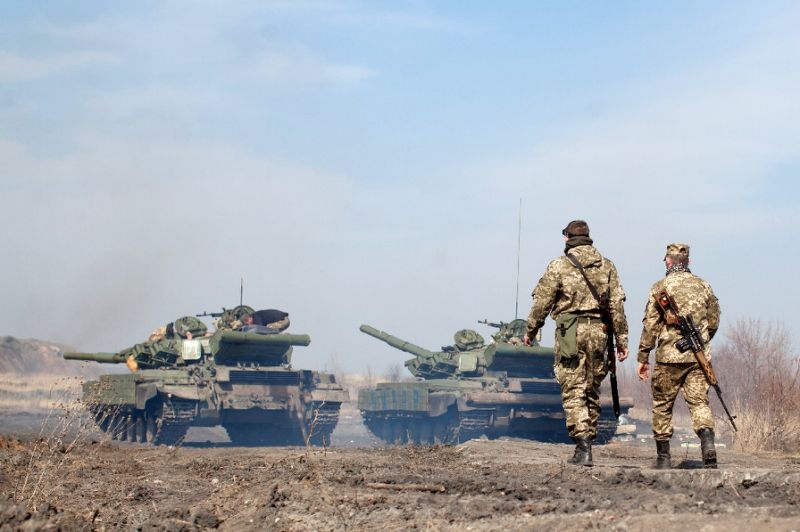 ---
DONETSK: The military chief of a self-proclaimed Russian-backed republic in eastern Ukraine was killed in an "act of terror" on Wednesday, the latest victim of a string of similar attacks, local authorities said.

The dead man was Mikhail Tolstykh, head of the notorious "Somali" battalion and a leading commander of the self-declared Donetsk People's Republic, the rebels' spokesperson told AFP.

Ukraine officials declare jaw-dropping riches

"There has been an act of terror and Givi was killed," Eduard Basurin said, using the nom de guerre which Tolstykh was better known by.
He declined to provide more details but local reports said there was an explosion in his office at the battalion's base.

In October, another powerful Donetsk military chief, Arseny Pavlov, was killed in a bomb attack. Several rebel chiefs considered to be adversaries of the separatist authorities have been killed in car bombings and ambushes far from the scene of the fighting in eastern Ukraine.

Ukraine's Poroshenko, Trump agree to meeting: Kiev

Tolstykh took part in major battles with Ukrainian government forces in a conflict that has been going on for 33 months despite Western efforts to forge a truce. He and Pavlov, who was better known as "Motorola", had been the most recognised faces among the rebels during the worst of the fighting, starring in viral video clips from the combat zone.

Some 10,000 people have been killed since Ukraine's mostly Russian-speaking eastern industrial regions revolted against Kiev's pro-Western government in April 2014. Kiev and the West have accused Russia of supporting the rebels and deploying troops across the border, claims that Moscow denies.