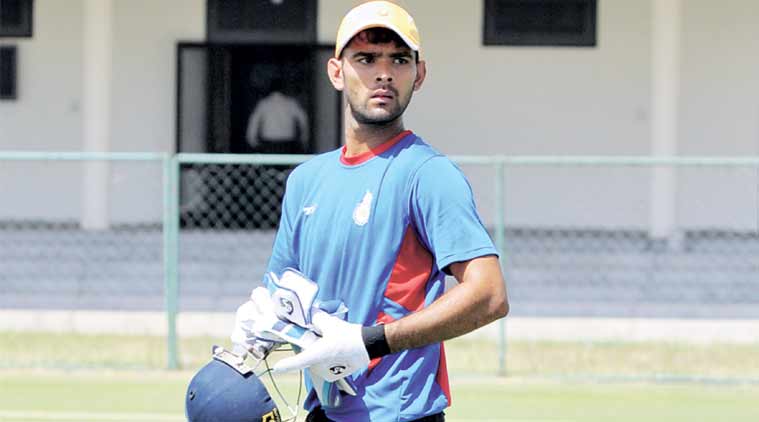 ---
NEW DELHI: A little-known batsman made headlines across India on Wednesday after scoring an unbeaten triple century in a T20 match, a knock which included a staggering 39 sixes.

Mohit Ahlawat also smashed 14 fours in his 72-ball 300, thought to be the first T20 triple century, which has earned him a trial with the Delhi Daredevils for next month's glitzy Indian Premier League (IPL).

Ahlawat, who hails from a family of farmers, hammered the hapless bowlers from a team called Friends XI to all corners of the ground in east Delhi on Tuesday.

The 21-year-old was playing for the Maavi XI, a semi-professional team which had invited him to join them for a league match at the last moment.

India wary of complacency against Bangladesh

"They invited me to play and I simply went. It's good that something like that has happened," Ahlawat told The Times of India newspaper. "When I reached 150, I told myself 250 was there for the taking. So I told my partner at the other end that I was going to take most of the strike."

His last 50 runs came off the final two overs, leaving him unbeaten on exactly 300 as his team finished on 416 for two. Friends XI only managed 200 in reply.

Sanjay Bhardwaj, Ahlawat's coach at the LB Shastri Cricket Academy in Delhi, said he was not surprised by his protégé's heroics.

"This doesn't surprise me. He is an aggressive batsman who hits it long but also has a clear sense of the game," Bhardwaj told AFP.

India can win from any situation, says Kohli

Bhardwaj, who has coached several Indian players including the opener Gautam Gambhir, said news of Ahlawat's barnstorming knock had spread so quickly that he had already been tapped up by the Delhi Daredevils.

"You won't be able to reach him on the phone today as the Daredevils called him for a trial after they heard of his knock," said Bhardwaj.

It is the first time that anyone is believed to have hit a triple century in a T20 game, although it was not classified as a first class match.

Dhoni backs India to be 'most successful' side under Kohli

The highest score recorded in a first-class T20 was the West Indian batsman Chris Gayle's 175 while playing for the Royal Challengers Bangalore in the 2013 IPL.

Australia's Aaron Finch holds the record for the highest score in a T20I after hitting 156 against England in 2013.