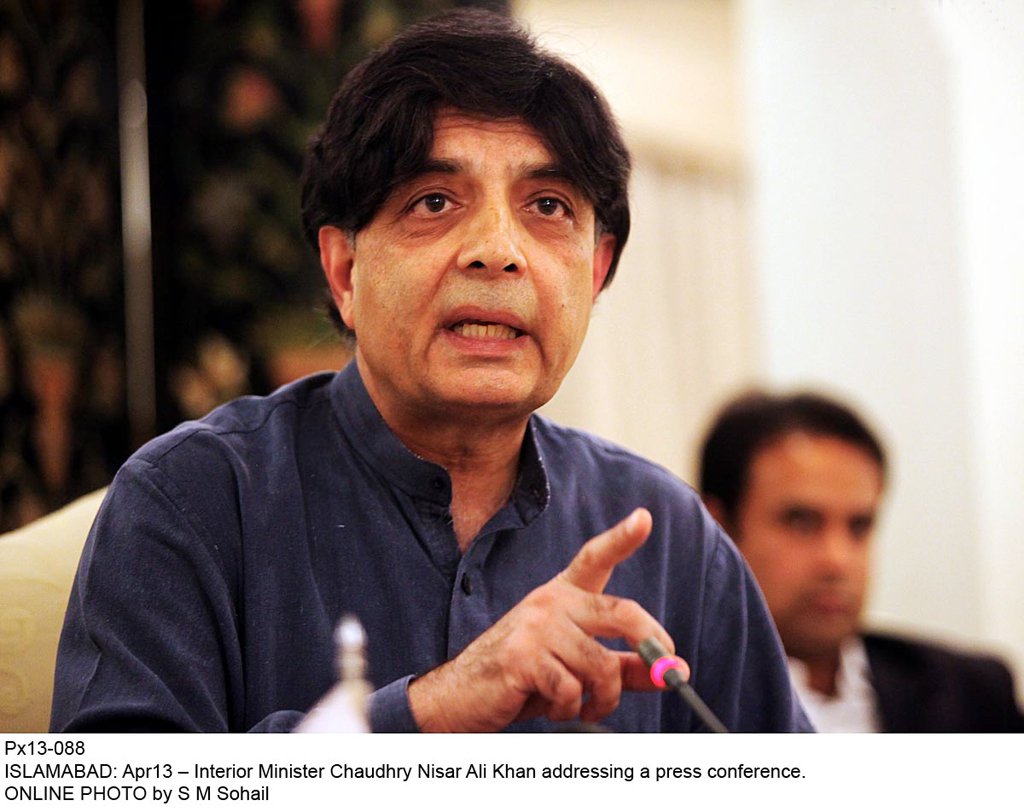 ---
ISLAMABAD: State Minister of Information Technology Anusha Rehman has proposed to annul the constitutional requirement for establishing an impartial caretaker government at the end of an elected government's tenure to hold general election and transfer the power.

"The concept of caretaker government is getting outdated. In democratic countries, the elected governments also conducts general elections. Even Bangladesh has done away with the law and now their elected government also holds polls," she said during the federal cabinet's meeting on Tuesday.

Interior Minister Chaudhry Nisar Ali Khan, however, opposed the suggestion. He said the government had to face allegations of rigging even after getting elected in polls held by an impartial caretaker government.

"So [our] difficulties may multiply if we discard the concept of caretaker government," Nisar said, adding that the law should not be amended.

Arguing in support of a caretaker government, he said in the past the PPP installed its people on key positions in caretaker governments. "However, despite of that we won," he added. The PM's adviser Irfan Siddiqui seconded the interior minister.

Some members also suggested appointing people in the caretaker government from the parliamentary parties according to their representation in parliament.

Nisar once again opposed the proposal, saying in that case the political people appointed in the caretaker set-up will get disconnected from their respective constituencies.

The federal cabinet also approved the draft Electoral Reforms Bill prepared by the Parliamentary Committee on Electoral Reforms. The proposed law, which will grant financial and administrative autonomy to the ECP, is expected to be presented to Parliament next month for enactment.

Giving details of the draft Electoral Reforms Bill, Law Minister Zahid Hamid said the recommendations for electoral reforms had been prepared with consensus by the parliamentary committee.

"The Sub-Committee of the Parliamentary Committee on Electoral Reforms will mull over the required constitutional amendments before presentation of the reforms bill to parliament for approval," he said.

He said the recommendations envisaged total financial, administrative and functional autonomy for the ECP, which will be empowered to take disciplinary action against officials deputed from other departments and ministries for election purpose  (WITH ADDITIONAL INPUT FROM APP)

Published in The Express Tribune, February 8th, 2017.
COMMENTS
Comments are moderated and generally will be posted if they are on-topic and not abusive.
For more information, please see our Comments FAQ