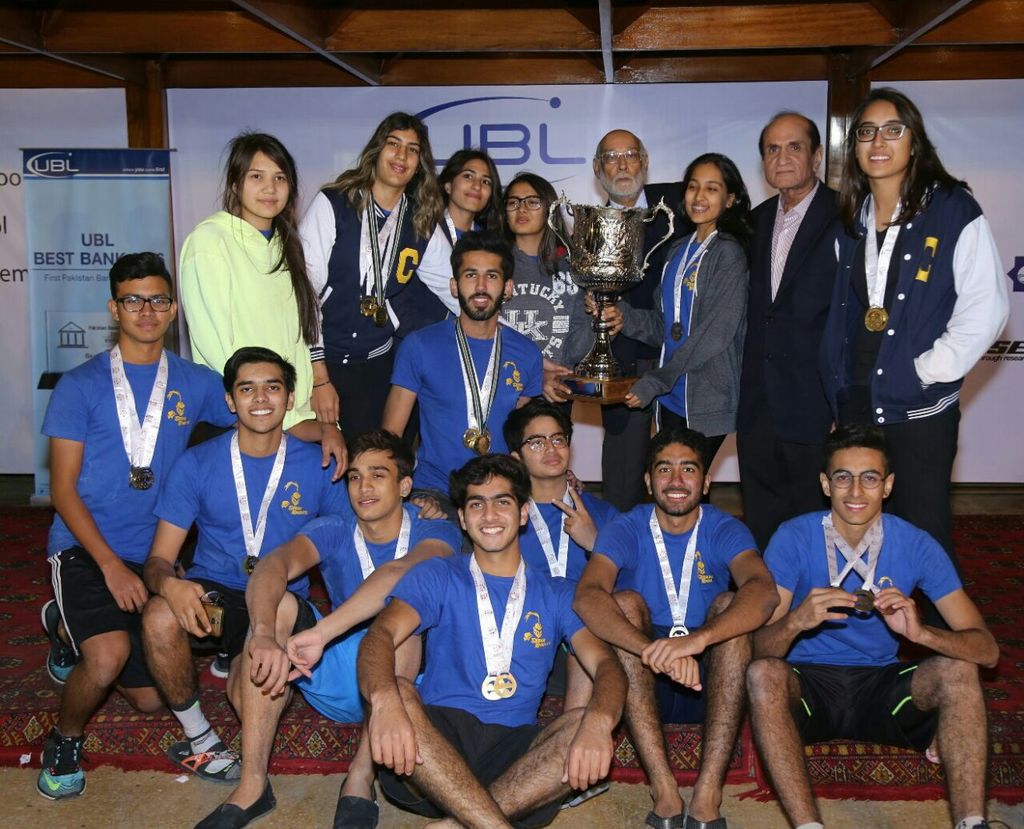 ---
KARACHI: Cedar College's Rabia Hijri and Arwais Babai emerged as the top rowers at the 9th Karachi Boat Club Inter-school Regatta, and both rowers are aiming for international glory this summer when the Asian Rowing Cup commences in June.

Rabia, 18, and Babai, 19, both won four gold medals and a silver medal in the girls' and boys' events respectively. A total of 273 rowers from 12 different schools competed in 26 events that took place over the weekend.

Cedar College made their mark by winning the event and Rabia, who broke two records — 5,000m and 2,000m — is hoping to excel at the Asian championships as well.

"The inter-school regatta is one of the toughest competitions and I'm happy to win it, while breaking records just makes the triumph sweeter. I hope to improve on my time and will be working with the coaches on that. I want to compete at the Asian championships and am confident that I can make the country proud," she said.


Women weightlifters — defying stereotypes


Rabia believes that her tall physique — she is 5'11 — allows her to be better than her opponents. "I started rowing four years ago and I felt that my physique really helped me with the sport. I got into rowing because it was a sport close to canoeing and I feel I can be an international rower for Pakistan," she said.

Meanwhile, Babai praised the overall team effort which allowed him to become the best rower among boys.

"I think our team was stronger than before and I won my events mostly because my team was so dedicated," said Arwais, who took top positions in pairs, fours, eights, 2x1000 and 4x500 relay events. "The part I enjoyed the most was that we were all in it together as partners, and that team spirit motivated us. Even as an individual rower, I got the boost because I was feeling the responsibility that I have to win for my team."

The 19-year-old said that his goal is to represent Cedar College at the Association of School Rowing in Asia (ASRA) championship and the Asian Rowing Cup in June, while emphasising that the sport has great scope in Pakistan.
COMMENTS
Comments are moderated and generally will be posted if they are on-topic and not abusive.
For more information, please see our Comments FAQ