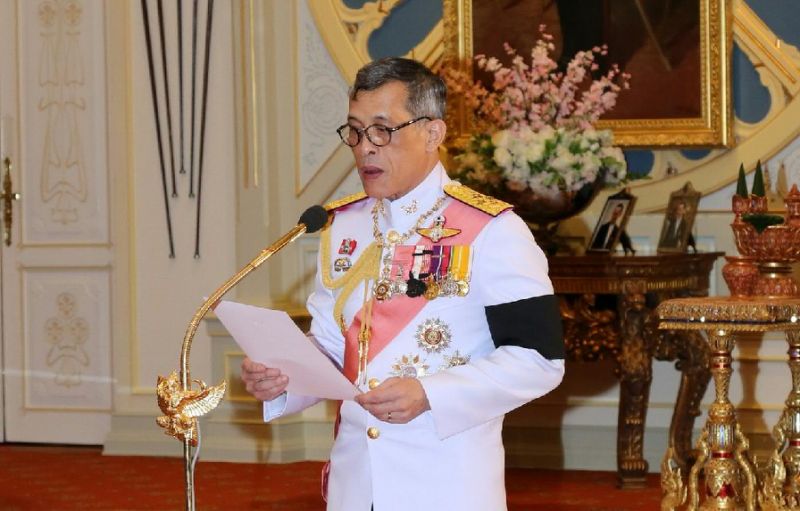 ---
BANGKOK: Thailand's new king has chosen who will be the country's top monk, the leader of the ruling junta said Tuesday, ending a lengthy power struggle over the venerated post.

The post of Supreme Patriarch has been left open for more than three years as Thailand's various Buddhist factions tussle over a successor. Critics of the ecclesiastical hierarchy said the squabble was both unedifying and tainted by temporal politics.

Last month coup leader turned Prime Minister Prayut Chan-O-Cha said power to make the appointment had been granted to King Maha Vajiralongkorn.

UN slams first royal slur charge under new Thai king

That move bypassed the group of 19 senior monks - known as the Sangha - who traditionally chose the top religious leader from among their ranks. The junta's decision also makes debate over the appointment impossible since the king is protected from any criticism by a powerful lese majeste law.

On Tuesday the new Supreme Patriarch was named as Somdet Phra Maha Muniwong. "I learned today that the king has endorsed [the new Supreme Patriarch]," Prayut told reporters, adding a ceremony would be held inside Bangkok's Grand Palace on Sunday.

Phra Muniwong is the 89-year-old abbot of Bangkok's Wat Ratbophit temple and was the third most senior member on the Sangha. The most senior member, 91-year-old Somdet Phra Maha Ratchamangkhlacharn, had drawn criticism from some circles for his perceived links to the scandal-hit Dhammakaya sect.

Crown Prince Maha Vajiralongkorn proclaimed king of Thailand

Critics say the breakaway sect overly emphasised materialism and was close to the governments of Thaksin and Yingluck Shinawatra, who led two civilian administrations toppled by ultra-royalist generals in the last decade. Phra Ratchamangkhlacharn was also facing a probe for alleged tax evasion on a luxury car.

The rancorous battle over the patriarch post is only the latest controversy to dog the clergy in a country where 95 percent of the population are Buddhist. Monks routinely make headlines for their lavish lifestyles, sex scandals and gambling.

The ultra-rich Dhammakaya temple in particular has become engulfed in legal scandals, with its own elderly abbott accused of money laundering and land encroachment. The temple denies wrongdoing and has portrayed the investigations against it as politically motivated.
COMMENTS (1)
Comments are moderated and generally will be posted if they are on-topic and not abusive.
For more information, please see our Comments FAQ