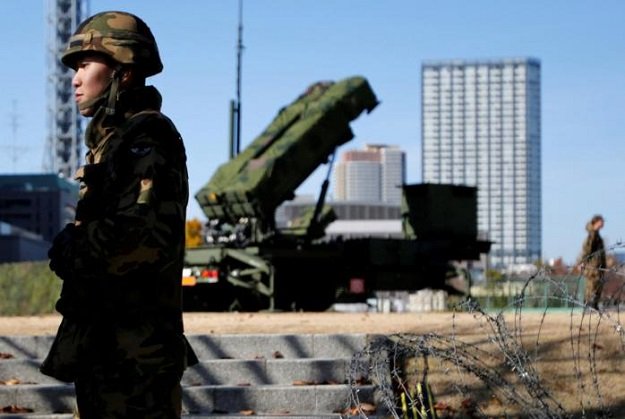 ---
The United States and Japan have conducted the first interception of a ballistic missile target using a jointly built system, amid heightened tensions over North Korea's missile program.

The two nations have been working together since 2006 to develop a variant of the Standard Missile-3, a ship-launched missile that operates as part of the Aegis Ballistic Missile Defense System.

Friday's test off Kauai in Hawaii saw the Standard Missile-3 "Block IIA" successfully hit its target in space, the US Missile Defense Agency said.

Trump to develop missile defense system against Iran, North Korea

According to the MDA, America has so far spent about $2.2 billion on the system and Japan about $1 billion.

"We are both deeply concerned about North Korea's capabilities, and we are constantly working to improve our defence capabilities," MDA spokesman Chris Johnson said Monday.

"It makes sense for the US and Japan to share some of that burden."

Mitsubishi and Raytheon both make parts of the missiles, which are assembled in the United States, and which are designed to defeat medium- and intermediate-range missiles.

The test occurred as Pentagon chief Jim Mattis was in East Asia on his first overseas trip as defence secretary.

Positive Response: US stocks close up as Trump takes office 

He said Friday that any nuclear attack by North Korea would trigger an "effective and overwhelming" response, as he sought to reassure Asian allies rattled by President Donald Trump's isolationist rhetoric.

South Korea is working with the United States to install another system, the Terminal High Altitude Area Defense (THAAD) system, this year to prevent against any missiles from the North.
COMMENTS
Comments are moderated and generally will be posted if they are on-topic and not abusive.
For more information, please see our Comments FAQ