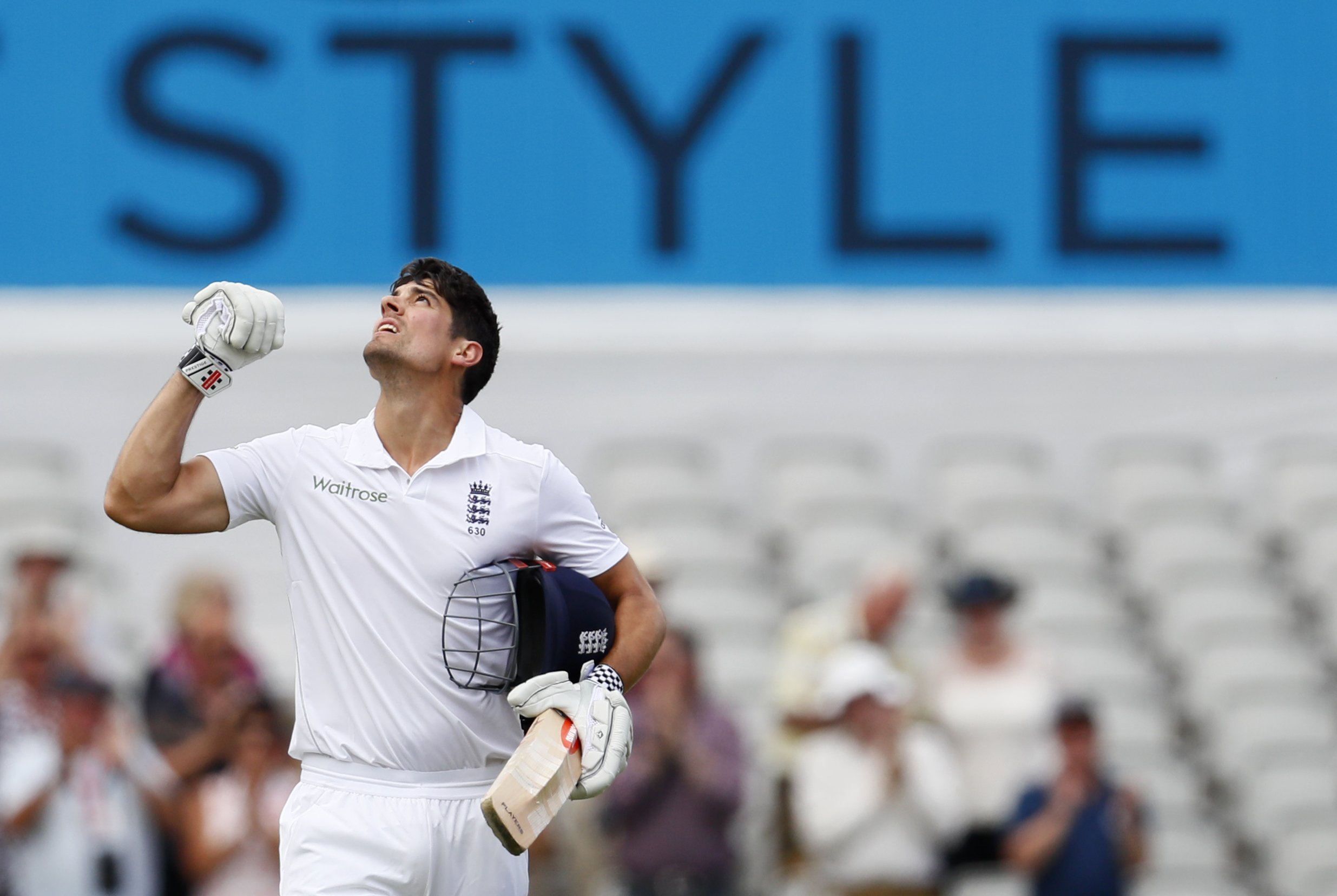 ---
LONDON: Former England skipper Andrew Strauss said on Monday that an "unshackled" Alastair Cook still has several years ahead of him as a player despite resigning the Test captaincy.

Opening batsman Cook quit after a record 59 matches as England's Test captain, saying in an England and Wales Cricket Board (ECB) statement it had been an "incredibly hard", but "correct" decision. He added he hoped to "carry on as a Test player".

Cook, England's leading scorer in Tests with 11,057 runs, succeeded Strauss as captain in August 2012.

By then Strauss had exited the international stage, having lost form in a series defeat by South Africa which was overshadowed by an off-the-field row involving star batsman Kevin Pietersen, finally axed by England in 2014 after a team led by Cook suffered a 5-0 Ashes thrashing in Australia.

England Test captain Alastair Cook steps down

But Strauss, now the ECB's director of cricket, said former opening partner Cook would thrive without the captaincy.

"I think he's dealt with the twin challenges of captaincy and performing well, myself and others have struggled," Strauss told reporters at Lord's. "Without the travails of the captaincy I believe it will freshen him up immensely. He's only 32 years of age, he's potentially got three or four years at least, to concentrate on his game and be unshackled."

Cook led his country to Ashes glory on home soil in 2013 and 2015 as well as series wins in India and South Africa. But his resignation followed England's thumping 4-0 series defeat in India at the end of last year.

Strauss knew the Essex left-hander was close to resigning when he met with him in January.

Root says he's ready to captain England in Tests

"It became pretty clear Alastair felt that a huge amount of energy and drive and commitment was needed to take the England team forward over the next 12-18 months and he had some questions in the back of his mind as to how much he had left in the tank to do that," said Strauss.

Strauss added he had not tried to get Cook to change his mind when his former teammate next got in touch with him during the past 10 days.

"We never got to that stage. If a captain is questioning how much he has left in the tank then he is making that decision himself," he said.

Strauss insisted Cook would be regarded as one of "England's great captains", saying he deserved particular credit for the 2015 Ashes success.

"If I had one memory of him and his captaincy it would be when England won the Ashes in 2015 at Trent Bridge," recalled Strauss.

Joe Root backs Alastair Cook to remain England captain

"For him to have fashioned a team environment as quickly as he did on the back of everything that had gone on, speaks volumes for him and he was never happier than when the team was doing well.

"He was certainly never in it for personal glory."

Key batsman Joe Root, the current Test vice-captain, is the overwhelming favourite to succeed Cook as skipper. But England's next Test is not until July 6, against South Africa at Lord's, with their focus on one-day cricket as they prepare for June's Champions Trophy tournament on home soil.

Root is involved in all three international formats (Tests, ODIs and T20Is) and there are concerns that appointing the 26-year-old Yorkshireman to the Test captaincy could reduce his effectiveness as an England player.

But Strauss, who made it clear he wanted Eoin Morgan to continue as England's 'white-ball' captain, said: "Whoever takes over the Test captaincy, will benefit from a period where they can concentrate on themselves as a player.

"It's worth saying Joe Root has done a very good job as vice-captain, he's matured a lot over the last two years and there is absolutely no reason he won't be one of the strong candidates."

Cook is due to hold a press conference at Lord's on Tuesday, with the ECB aiming to appoint a new Test captain before England depart for a one-day series in the West Indies on February 22.