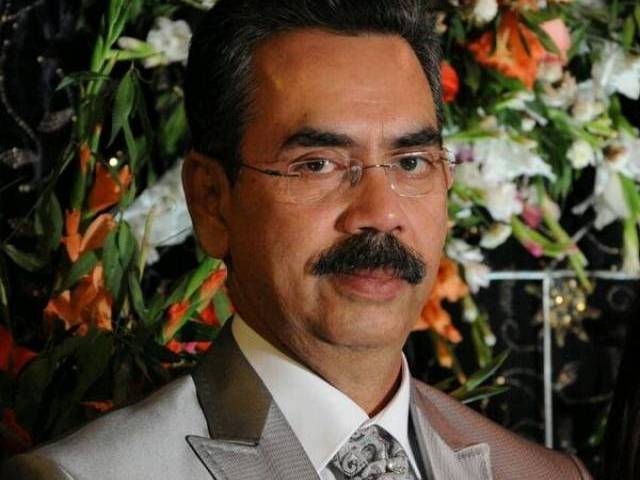 ---
KARACHI: A veteran leader of the Muttahida Qaumi Movement (MQM), Saleem Shahzad, was arrested on Monday as soon as he landed at Karachi airport and ended his self-imposed exile of more than two decades.

Shahzad remained associated with MQM founder Altaf Hussain and his party since its inception as a student organisation in 1978, until he was removed from the Coordination Committee in London in 2013 and was later expelled from the MQM.

Announcing his plan to return to Pakistan via his Twitter account on Sunday, he stated that he would "strengthen Farooq Sattar and his Coordination Committee".

Since August 22 last year, his statements showed that his sympathies were with Dr Sattar-led MQM-Pakistan, and there is a likelihood that he might have shared his plan to return to Pakistan with MQM-Pakistan's leadership.

However, MQM-Pakistan has ruled out the possibility.

"We did not advise him and he did not inform us (in advance)," Aminul Haq, a senior MQM leader working closely with Dr Sattar, told The Express Tribune. "In fact, he was not in contact with us."

Haq maintained that he was contacted when Dr Sattar and likeminded leaders disavowed MQM's founder Altaf Hussain and other leaders in London after his August 22 speech.

"He had expressed his intention to come back to the country but was advised against it. He was asked to first seek medical treatment for cancer," he said.

During the brief interaction with the media, before he was whisked away by police, he said that he wanted to "unite all MQM groups under one umbrella".

Waseem Aftab, a leader of the Mustafa Kamal-led Pak Sarzameen Party, also maintained that he and his party did not know about his return. "We got to know about his return via media reports."

Saleem Shahzad had recently moved to Dubai from London and reportedly held meetings with senior leaders of MQM-Pakistan, including Dr Farooq Sattar and other political figures of the country.

According to sources, he had also been in touch with former Sindh governor Dr Ishratul Ibad and former military ruler General (retd) Pervez Musharraf, discussing a "formula for reunifying various MQM groups".

Lawyer Ahmed Raza Kasuri, a close aide to Musharraf, said that Shahzad had been 'sent' to Karachi for lobbying and forging unity among MQM-Pakistan, PSP, and other groups.

"The idea is to implement the 'plus-one formula'," Kasuri said, mentioning a video released in November last year in which he proposed Musharraf as the new MQM head. "This is the only way which the party can cleanse itself of the stain of being labelled as RAW agents."

Mentioning Dr Asim Hussain's terror facilitation case, Kasuri said that all suspects nominated in the case had obtained bail from court.

"Therefore, Shahzad will soon be released on bail," Kasuri insisted, adding that elements who had sent him to the country wanted him to clear his name before mounting reunification efforts.

The Musharraf aide said that Ibad would also be joining Shahzad soon.

Formal arrest

The Karachi police formally arrested MQM's senior leader Saleem Shahzad over his alleged involvement in terror financing.

Shahzad, who was declared an absconder by an anti-terrorism court, was arrested by a police team led by SSP Malir district Rao Anwar.

Sources close to the police said that Shahzad was kept at the Gadap police station.

"Saleem Shahzad has been arrested in connection with his nomination in the Dr Asim Hussain case," said Karachi police spokesperson.

The police is also likely to formally arrest him in other criminal cases, particularly cases registered against him in 1990s and afterwards. "He (Saleem Shahzad) is also involved in at least 20 other criminal cases. The cases are registered against him, particularly in Malir and Central districts of Karachi," said SSP Rao Anwar.

Shahzad will appear before an anti-terrorism court on Tuesday (today) for securing physical remand.

Published in The Express Tribune, February 7th, 2017.
COMMENTS
Comments are moderated and generally will be posted if they are on-topic and not abusive.
For more information, please see our Comments FAQ