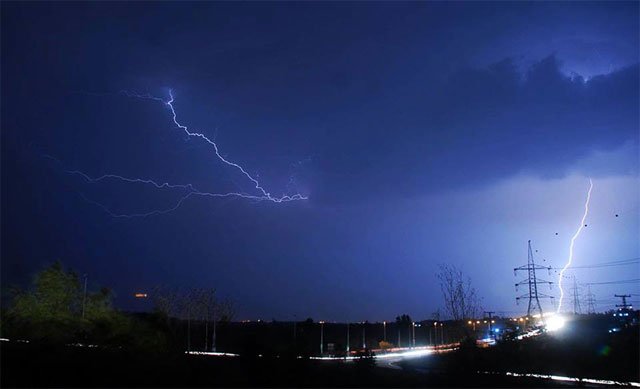 ---
ISLAMABAD: China will fund as much as $200 million for upgrading the latest weather equipment for Pakistan Meteorological Department (PMD) after its Rs19 billion plan for upgrading equipment was finally made part of the China-Pakistan Economic Corridor (CPEC), The Express Tribune learnt on good authority on Monday.

Under this plan, the PMD will also be able to procure the latest weather radars, enabling it to replace its obsolete weather radars currently installed at Lahore, Sialkot and Mangla, avoiding reliance on India, officials said.

Currently, Pakistan has to rely on data gathered by obsolete radars.

Officials insisted that India took advantage of this situation and often provided 'misleading' or poor data to Pakistani weather authorities.

Egypt's inclusion to boost CPEC, says NA speaker

Recently a comprehensive three-year plan for upgrading the early warning weather system was moved to the Economic Affairs Division after a seven-month-long delay.

In June last year, the prime minister had asked the PMD to submit a report on its failure to inform in advance about the windstorms that slammed into Islamabad and parts of Punjab and Khyber-Pakhtunkhwa on June 1.

The plan was submitted in the same month and the Prime Minister House agreed on acquiring the latest weather radars and asked the PMD to submit a comprehensive plan in this regard.

But no progress was made in this regard till December last year because of financial constraints.

China has now expressed its willingness to finance the entire project, officials in the federal government said.

PMD's Director-General Dr Ghulam Rasul said that the three-year comprehensive plan had now become part of CPEC.

"Recently, Ahsan Iqbal conveyed to the PMD that its plan has been included in CPEC," he said. It is estimated that PMD would get as much as $200 million for purchasing the latest weather forecasting equipment from international market

Pakistan to pursue diplomacy on CPEC

"Early warning system will be upgraded, effectively reducing human, economic (trade loss) and property losses caused by possible extreme weather events when projects on eastern and western routes of CPEC will be initiated," he said.

Early warnings on climate hazards, such as tsunamis, flashfloods, landslides, fog, tropical cyclones and dust storms, would be issued in vulnerable areas between Gwadar and the Khunjerab Pass, he said.

According to him, 13 new radars would replace five obsolete radar systems under the plan.

"An integrated network will be set up for radar monitoring of all CPEC routes covering almost 95 per cent of the country's geographical area," he said. Weather radars will be installed in Lahore, Sialkot and Mangla covering a radius of at least 400 kilometres, including some parts of India, he said.

Published in The Express Tribune, February 7th, 2017.