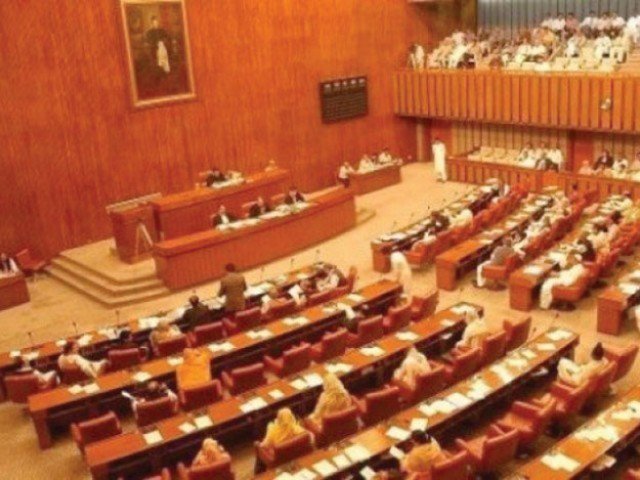 ---
ISLAMABAD: Commotion was witnessed in Committee room number one in Parliament House on Monday morning when three 'intruders' stormed onto refreshments plate of a health official.

The official was attending a meeting of the Senate Standing Committee on National Health Services which deliberated over the issue of drugs on campuses.

When participants of the meeting were served refreshments on Monday morning, three cockroaches crawled out of the plate which had been placed before Health Additional Secretary Hashim Popalzai.

The sight drew the ire of all in the room with committee's chairman Senator Sajjad Hussain Turi expressing his resentment and displeasure over unhygienic conditions in the parliament cafeteria and asked the concerned officials to take action. At this, members of the committee complained about the standards of the catering and cleaning company and demanded that the matter should be reported to the Senate chairman.

Terming cleanliness as unsatisfactory, Senator Turi said that while he had seen cockroaches in food items for the second time, he was of the view that it was not an issue with the cafeteria. Regardless, he said he was writing to the Senate chairman to hold an inquiry.

Officials of the catering company told the committee that the cockroaches were not in the food, rather they had crawled onto the plate in the committee room.

The cafeteria manager said that they had repeatedly requested the Capital Development Authority (CDA) to fumigate the parliament rooms, but no one had turned up.

This is not the first time that the unhygienic conditions of the parliament have come to light. In 2015, Pakistan Peoples Party MNA Naveed Qamar had complained about cockroaches found in refreshments in the cafeteria. MNA Musarat Rafique Mahesar of PPP had also complained of being bitten on the arm by a rodent whilst in the parliament.

Drugs on campus

During the meeting of the committee, Senator Turi expressed his irritation over the absence of health minister, secretary and head of the drug regulator in the meeting.

Senator Kalsoom Perveen questioned as to how can the matter of the stent scam be resolved when the head is promoting his own company.

The chairman directed that the next meeting will be on one point agenda of stent scam and the  minister and secretary must appear in the meeting.

The meeting also discussed the increased use of drugs on campus. In this regard, the committee suggested the relevant ministries, departments survey campuses and submit a report. They were also directed to verify the report submitted by an NGO.

Islamabad Deputy Commi­ssioner Capt (retired) Mushtaq said they had sealed 16 sheesha cafes and 21 tobacco stores located close to educational institutions.

Published in The Express Tribune, February 7th, 2017.