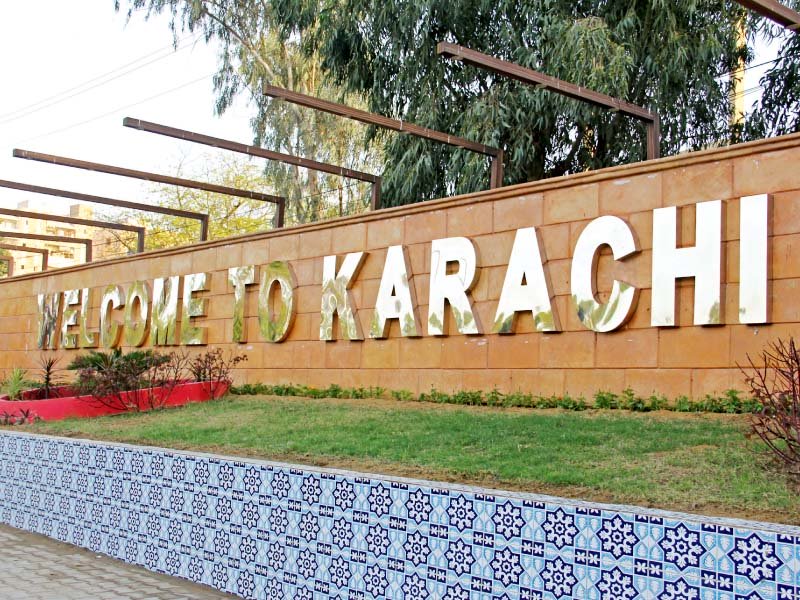 ---
KARACHI: The stainless steel letters spelled out a welcome for people arriving to the port city. 'Welcome to Karachi' read the letters affixed to a pink wall at Star Gate intersection, highlighted by yellow lights.

In June last year, the city government wanted to welcome people to the city; barely a month later some residents rescinded that welcome when they stole the letters.

Almost four months later the District Municipal Corporation (DMC) Malir has again put up the letters, planted new plants and painted the surrounding footpaths.

Road to progress: Mayor announces nine schemes for District Central

A resident of the area, Khanzada earlier told The Express Tribune that barely a month after being installed, the letters began to disappear. "Initially one or two letters disappeared," he had said, adding that all of a sudden all the letters vanished, as did the accompanying lights.

In June, when the letters were affixed to the wall, then Malir DMC administrator Tariq Mughal said that they wanted to beautify the city and welcome people arriving at Jinnah airport. He said that around Rs0.2 million was spent on the beautification of the area. "Lanes were properly marked, plantation was carried out and cat's eyes were installed on roads," he said, adding that when the administration changed no one took responsibility for the work.

Karachi, it's nearly time to EAT

The purpose of the welcome sign was to project a good image of the city to foreigners who arrive at the airport, he shared.

As for now, DMC Malir's information director Jamal said that only three letters disappeared, after which their administration took off all other letters. "Now we have affixed all the letters back on the wall again and will make sure that no one steals these letters," he assured.

Published in The Express Tribune, February 7th, 2017.