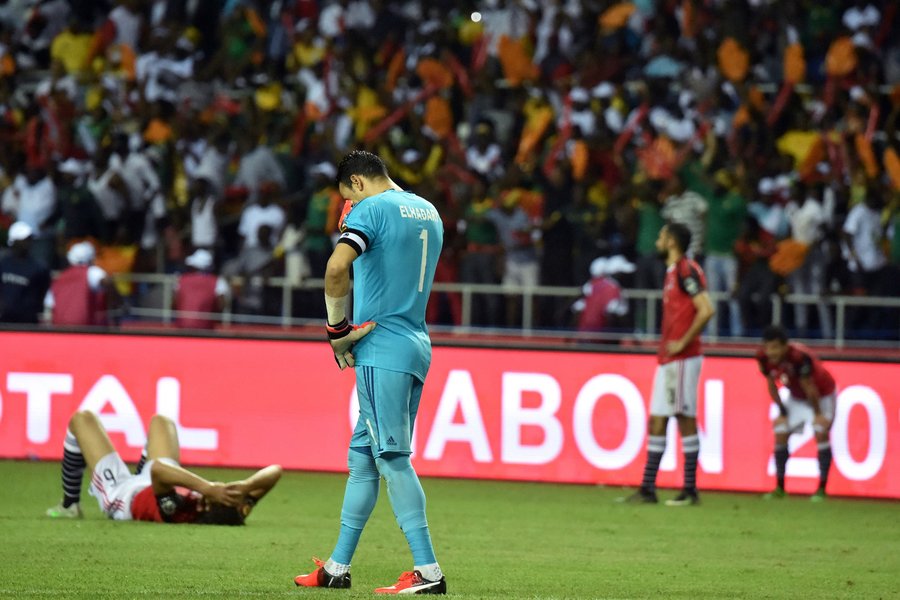 ---
CAIRO: The Egyptian president and newspapers applauded the "dignity" of the national football team on Monday, calling them champions despite agonisingly losing the Africa Cup of Nations final 2-1 to Cameroon.

Arsenal midfielder Mohamed Elneny gave Egypt the lead midway through the first half on Sunday and they looked to be on course to win an unrivalled eighth Cup of Nations crown in their first appearance at the tournament since 2010.

But Cameroon hit back and Vincent Aboubakar came off the bench to score a stunning winner with two minutes left to break Egyptian hearts.


El Hadary sends Egypt into Africa Cup of Nations final


"We have lost with dignity" read the headline of the privately owned Al-Shorouk newspaper.

"The Pharaohs have lost 2-1 in the finals after a dignified performance," said the state-owned Al-Akhbar newspaper.

The private Al-Watan newspaper chimed: "The cup was lost but we won the national team."

"You have honoured us, champions... We'll meet at the World Cup," the privately owned Al-Masry Al-Youm newspaper added.


Cameroon look to future after African Cup of Nations triumph


President Abdel Fattah al-Sisi expressed his "great appreciation" to the players on their "dignified performance" in Gabon.

"Despite the result of the game the national team has won the appreciation of the entire Egyptian people and the respect of all football fans around the world," said Sisi in a statement.

Thousands of fanatical Egyptians gathered in front of massive screens in the 6 October suburb in western Cairo, as they did all over the country, blowing Vuvuzelas and waving Egyptian flags.

The Vuvuzela horns fell silent at the final whistle.

"I'm in shock," said 30-year-old engineer Ayman Abou el-Nour, who was watching the game with his wife and two children. "We needed something to bring us happiness. Our problem now is that we don't have anything to make us happy."

Egyptians, grappling with skyrocketing prices and political turmoil, hope next year's World Cup will offer some more respite. "We have lost the cup but we still have a chance to reach the World Cup. That is the big dream," said 20-year-old student Ahmed Alaa.
COMMENTS
Comments are moderated and generally will be posted if they are on-topic and not abusive.
For more information, please see our Comments FAQ