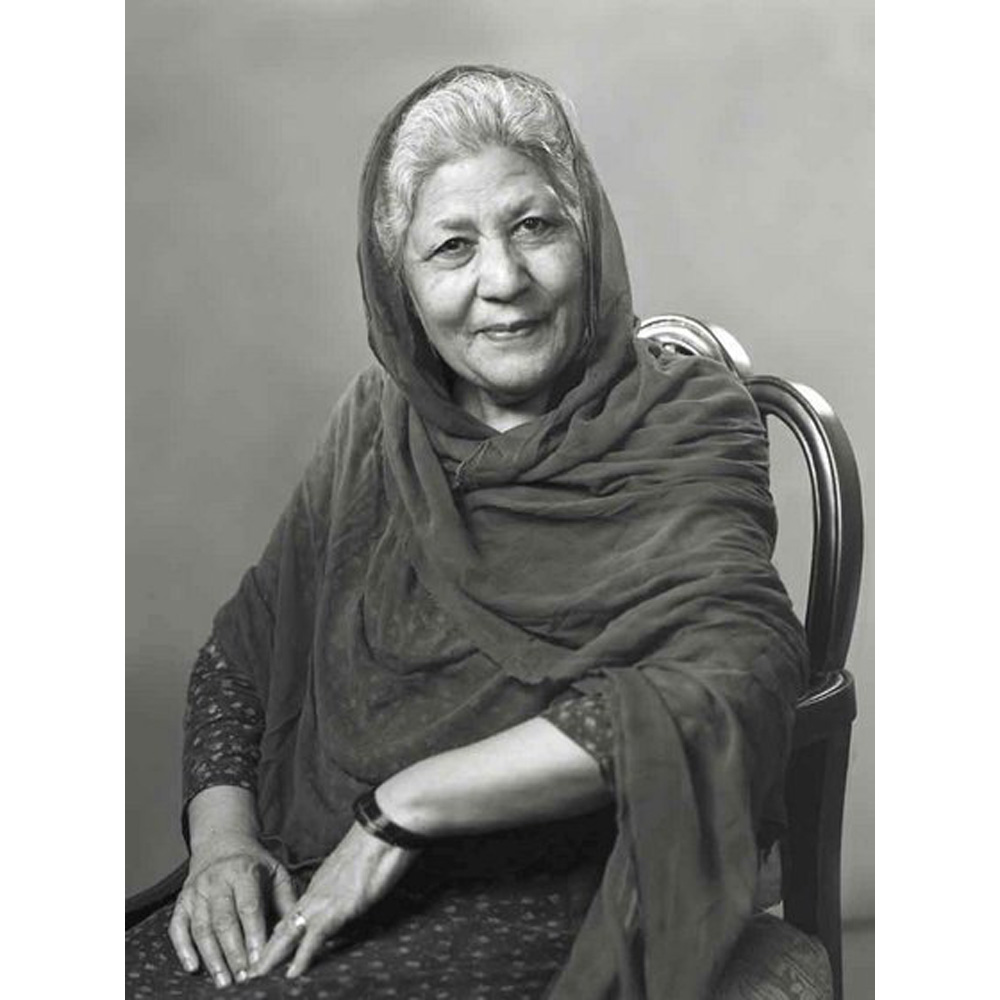 ---
LAHORE: Bano Qudsia was laid to rest in Model Town on Sunday, with many from the showbiz industry as well as local literary circles coming in to pay their final respects to the renowned novelist and playwright.

Bano passed away at the age of 88, at the Ittefaq Hospital in Lahore on Friday, due to a prolonged cardiac illness. She is survived by one son – her only child, Aseer Ahmed Khan.

For those familiar with her work, Bano represented an era during which Pakistani literature soared. A graduate of Kinnaird College Lahore, her very residence in the city reflected her love for storytelling, having become known as Dastan Sarray. Some of her most exemplary works include novels such as Raja Gidh, Haasil Ghaat, Aik Din, Amar Bail and Footpath Ki Ghaas. She was also the brains behind many of PTV's most-popular television plays, out of which Aadhi Baat became a classic.

Renowned playwright Bano Qudsia passes away aged 88

Other than this, Bano frequently participated in various literary events. In fact, she had become known for never saying 'no' to anyone who had invited her to one. "At a time when people had moved away from books, Bano and her fellow writers kept working hard to bring them back towards reading," poet Amjad Islam Amjad told The Express Tribune. "She was one the few writers who had knowledge of human psychology. That was the beauty of her writing: she wrote about human issues. Her death is, undoubtedly, a huge loss for literature."

Film-writer Pervaiz Kaleem shared the same sentiments. "I don't think I have seen a better writer than Bano. She truly wrote with respect and whatever she wrote, everyone always loved," he stated. According to him, Bano was ahead of her husband – also a popular writer and spiritualist, Ashfaq Ahmed, even. "Ashfaq was also a great writer but she was always one step ahead of him. Bano was an all-rounder: a great human being, besides being a very good wife and mother. Her name will live on forever."

After her marriage to Ashfaq, Bano went on to establish her very own magazine which was called Dastango. Of this, actor Shiba Butt said, "Bano's plays are one of the greatest assets of the theatre industry. Her death is a tragedy for anyone who enjoys literature. All the good writers we ever had are gone."

The evolution of writing: In Urdu fiction, history and literature go hand in hand

Even Muniza Hashmi, daughter of perhaps the most iconic Pakistani writer Faiz Ahmed Faiz, spoke of Bano fondly. "Bano and my father always shared a very respectful relationship," recalled the educationist. "They used to work together, during the regime of the late Zulfiqar Ali Bhutto and also visited many countries to promote Pakistani culture. I met her many times during my life and every time, she showed me a lot of love because of her respect for my father."

Have something to add to this story? Share it in the comments below.
COMMENTS
Comments are moderated and generally will be posted if they are on-topic and not abusive.
For more information, please see our Comments FAQ