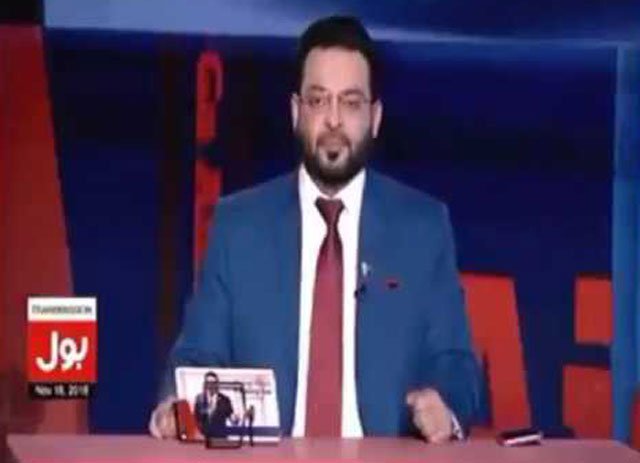 ---
ISLAMABAD: The Supreme Court has temporarily banned Aamir Liaquat Hussain's programme, 'Aisay Nahi Chalay Ga' on Bol News, which was first barred by the Pakistan Electronic Media Regulatory Authority (Pemra) last month for "preaching hate".

This was followed by a a show cause notice to Bol News for defying the media regulator's orders. However, the channel managed to get a stay order from the Sindh High Court (SHC).

PEMRA issues show-cause notice to Bol News for airing Amir Liaquat show

A three-judge bench on Monday headed by Justice Amir Hani Muslim issued a warning, stating that if BOL's management does not stop airing the programme, the bench will initiate contempt of court proceedings against the channel as well as the anchor.

The hearing of the case was adjourned till Wednesday.

PEMRA bans Amir Liaquat over hate speech

Last week, the apex court set aside contempt notice issued to Pemra chairman by the SHC, and summoned BOL news management on February 6.

"Aamir Liaquat is prohibited from delivering, on all other channels, any hate speech, declaring anyone as 'kaafir' or 'ghaddar', as under the Constitution of Pakistan, it is the exclusive jurisdiction of parliament or the honourable Superior Judiciary," Pemra had said in its first order.