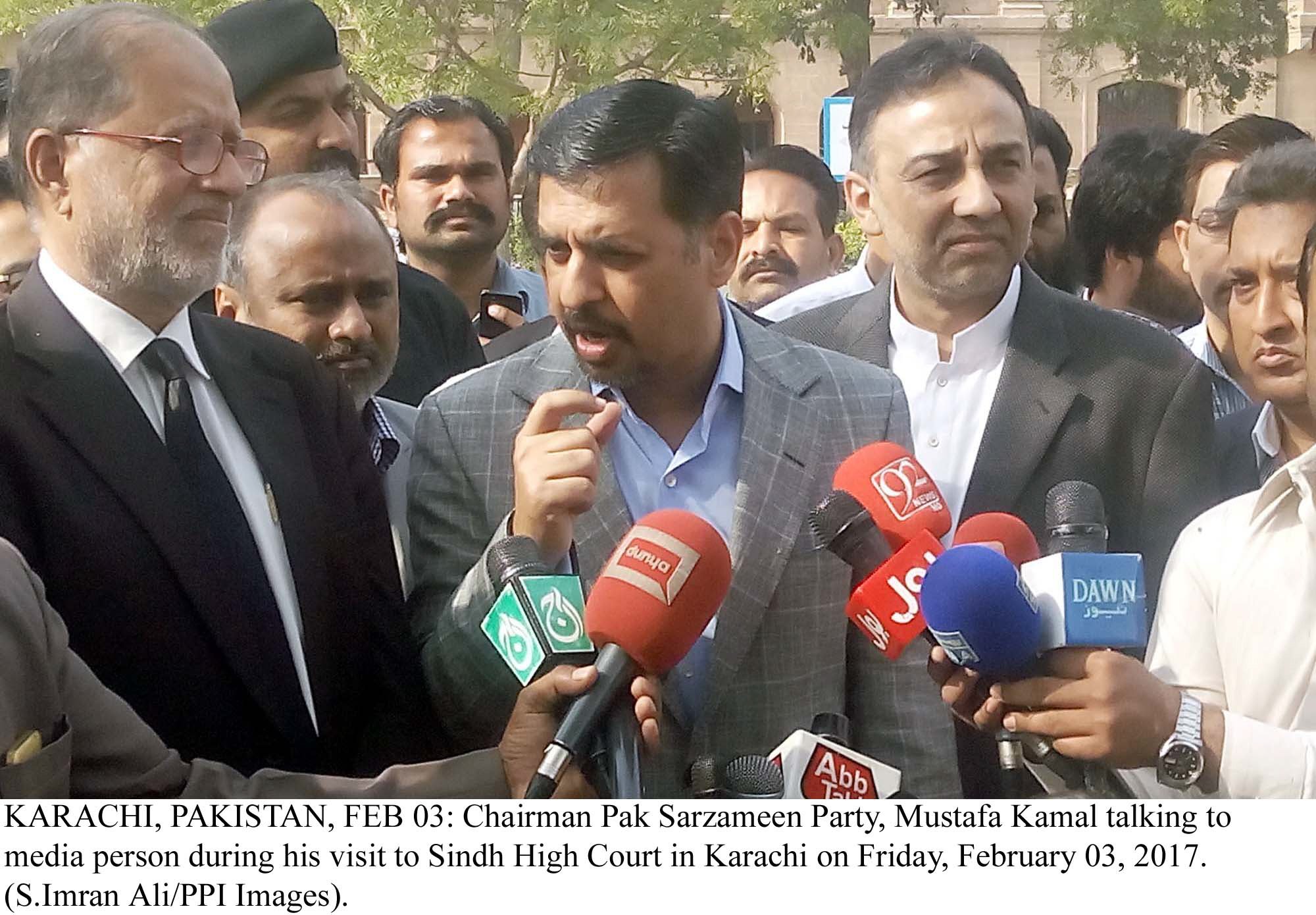 ---
KARACHI: Pak Sarzameen Party (PSP) chairperson Mustafa Kamal demanded once again on Sunday that Chief Minister Murad Ali Shah give due powers to Karachi Mayor Wasim Akhtar.

He said the city's problems could not be solved without doing this.

Addressing a press conference at the PSP headquarters Pakistan House, he said that the city, having an approximate population of 23 million people, needs at least 1.24 billion gallons of water per day. "Even the K-IV project cannot cater to this need upon its completion," he said.

Work on the Karachi Bulk Water Supply Scheme, commonly known as K-IV, is under way and it is estimated to add approximately 260 million gallons per day (MGD) of water. The Rs25.5-billion project was expected to be completed by this summer but has yet to be completed.

The former city nazim said that he had already completed the planning for the coming 50 years during his tenure and asserted that work on phase II of the K-IV project should start immediately.

"Another 1.2 billion gallons of water should be allocated [for Karachi]," he said.

According to the Karachi Water and Sewerage Board, the megacity needs 1.1 billion gallons per day while the supply stands at around half of this, not to mention theft by illegal hydrants. The two phases of K-IV are supposed to overcome this shortage.

Urging that the authorities should eliminate illegal water hydrants, he spoke about the Greater Karachi Sewerage Plan, known as S-III, and raised his suspicion over the project's cost swelling from Rs7.9 billion to around Rs43 billion.

Published in The Express Tribune, February 6th, 2017.