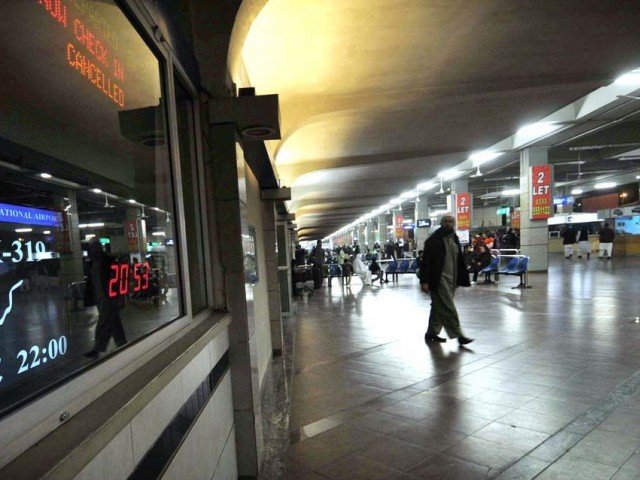 ---
ISLAMABAD: Commuters heading to the Islamabad Airport from Rawat can breathe a sigh of relief after the capital's civic agency completed work on service road near the Koral Interchange and opened it for traffic on Sunday.

Moreover, a new tube-well was installed in Rawat which would help alleviate water supply issues in the area.

Construction work on Service Road (East) of Koral Interchange and a 64-meter long roof of the central flyover - consisting of 64 graders - has also been completed, the Capital Development Authority (CDA) said on Sunday.

The Mayor of Islamabad and CDA Chairman Sheikh Anser Aziz visited the interchange on Sunday.




CDA officials told Aziz that work on the section had suffered owing to frequent VIP movements, amassed traffic, and the recent spell of rains. Reviewing progress on development activities Aziz said that further delays in the completion of the Koral Interchange project would not be tolerated.

He went on to underscore the need to develop an effective strategy to complete construction work on different parts of the interchange within the stipulated timeframe. He also expressed his annoyance at the non-installation of electric light poles.

The flyover has three lanes on each track in addition to footpaths for pedestrians.

Furthermore, the mayor stressed the importance of the signal-free corridor on the Islamabad Expressway. However, work on the corridor cannot be begin till the interchange is complete, hence he directed officials to expedite work on the interchange.

Aziz also instructed the project director to begin landscaping work on the loops as well as asking for suggestions for installing a water sprinkling system.

Tube-well installed

The CDA on Sunday said that a new tube had been installed in union councils (UC) Rawat.

Speaking on the occasion, Aziz said that he was working to end the rural-urban divide in the capital city.

He added that the allocation of funds for development work would be equally distributed between the UCs.

Aziz said that the rural areas had been neglected in the past, however, the Municipal Corporation Islamabad would bring them at par with the urban areas soon.

The tube-well had been installed at a cost of Rs2.2 million and is capable of supplying 37,854 litres of water
per hour.

Published in The Express Tribune, February 6th, 2017.