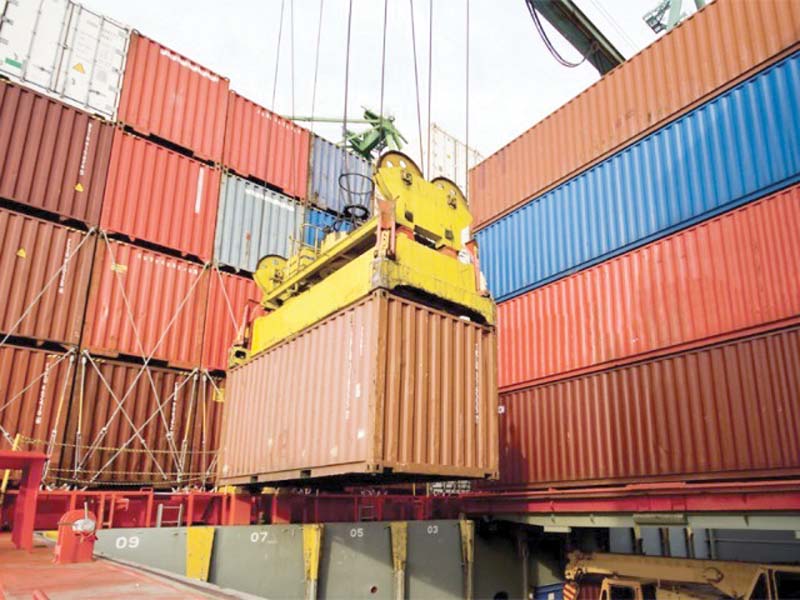 ---
KARACHI: The government recently announced a package of Rs180 billion (approximately $1.7 billion), titled 'Prime Minister Trade Enhancing Incentives', to quell the declining trend in exports.

The package aims to boost the exports by $3 billion by June 2018.  Although, the package includes the abolishment of sales tax and custom duties on the imports of textile machinery, cotton and man-made fiber to promote export growth in the textile industry, a significant component is focused on duty drawbacks on several products in the textile industry as well as in sports goods, leather and footwear industries.

As the government announced the package, it also recognised several challenges faced by the export industries. Incentive packages for exporters have been announced in the past, such as the recent Strategic Trade Policy Framework 2015-18, to deal with various issues related to trade.

The purpose of such incentives and investments is to avert the declining trend in exports. However, it is crucial to recognise that the incentives have not been able to reverse the declining trend in exports across almost every industry in Pakistan.

A case in point is that Pakistan was awarded the GSP Plus Status in 2014. However, the lower tariff rates on offer did not lead to the export-level across industries as expected.

This could point to a bigger problem, related to the fact that the exported products are becoming redundant or obsolete.

Various investment projects are being undertaken, primarily under China Pakistan Economic Corridor, to improve the efficiency of the infrastructure and lower trade costs. However, export subsidies and duty drawbacks have rarely been effective as policy instruments.

Export subsidies and duty drawbacks are usually provided as rewards to exporters who obtain a desired level of export growth, for instance 10%, during an allocated period.

Problems of export subsidies

There are several complications associated with export subsidies and duty drawbacks that may make them counterproductive.

First, these instruments may be easily availed by larger exporters that already have a presence in foreign markets as they can readily increase their export sales to the required level relative to firms with a smaller market base.

As firms availing such facilities can sell at a lower price than that offered by their competitors within Pakistan, it may limit the growth of exports from newer and smaller exporters that may not avail such facilities.

Second, export subsidies and duty drawbacks on exports may favour foreign customers at the expense of domestic customers.

For instance, domestic downstream producers relying on the domestically produced inputs maybe compelled to purchase those inputs at a higher price in the domestic market than their foreign counterparts who are offered subsidised rates.

A large proportion of the exports from Pakistan are destined to the European Union. Even with the introduction of the GSP Plus status, the expected growth has been dismal. Therefore, it is crucial to determine other factors, such as non-tariff measures and associated fixed costs of exporting.

Pakistan primarily exports textile products, food products and leather products to destinations that attract a significant proportion of their world demand.

Unfortunately, as the aforementioned products are typically exported by low income countries, they risk importing sub-standard products that can be harmful to the consumers. In order to restrict imports of sub-standard products or limit the loss for competing domestic producers, non-tariff measures have been imposed by importing countries.

According to the data on non-tariff measures provided by UNCTAD, textile, leather and vegetable products to the European Union are likely to face measures, such technical barriers to trade (TBT) and sanitary and phytosanitary (SPS) measures, that increase the cost to introduce new export products into the market.

Viable policies should address the concerns of new exporters and potential exporters differently than firms that have established their presence in the export markets.

Unfortunately, the culture of export subsidies and duty drawbacks will not help introduce newer export varieties if obstacles that limit participation of producers into the export market and introduce new products are not alleviated.

It is imperative that policies must be introduced which focus on a holistic approach of increasing exports by considering different factors faced by firms and industries in order to prevent the further decline in exports.

The writer is an Assistant Professor of Economics & Research Fellow at CBER, IBA

Published in The Express Tribune, February 6th, 2017.

Like Business on Facebook, follow @TribuneBiz on Twitter to stay informed and join in the conversation.