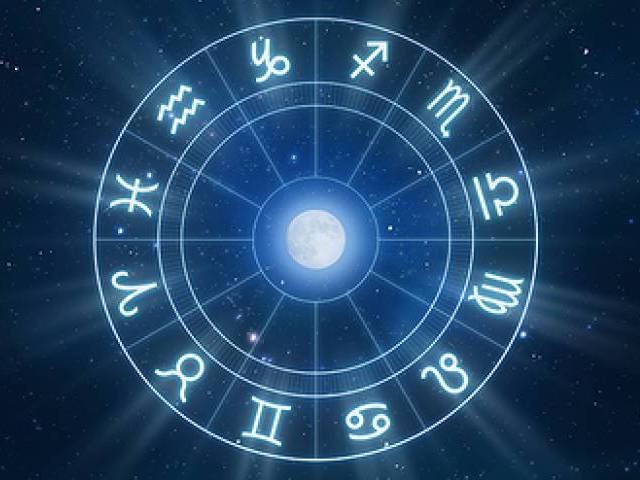 ---
Your Stars Today
Aries | March 20 – April 18


As an Aries, one of your strengths is your willingness to take risks on unfamiliar approaches to existing arrangements or new ideas, knowing that even if things don't work out, you'll learn from them. However, not everybody is as prepared to take chances, which means you may start out on your own.

Taurus | April 19 – May 19




Planning ahead may be a virtue, but at the moment it would only complicate your life. Obviously, you'll need to arrange certain things. But, by and large, the less you organise, the less of a struggle it will be when unexpected events force you and those around you to rethink everything.

Gemini | May 20 – June 20




After a lengthy period of discussion about certain complicated situations involving others, you'd think there'd be no pressure to get things settled. But judging by your ruler Mercury's move into a new position, you'll need to turn your attention to other matters, and right away. The sooner you resolve these, the better.

Cancer | June 21 – July 21




Tempting as it is to seek reassurance that things will remain as they are, you and the rest of the world are in a period of change. While some of these have been brewing for ages, others will appear suddenly. Intriguingly, those that are least expected could, as events unfold, be for the best.

Leo | July 22 – August 21




The time has come to do a bit of editing, in terms of certain habits and, possibly, in elements of your life. While you've sensed something needed to change, you've been reluctant, mostly because you were unsure what's next. Now that events are giving you no choice, you're better off just plunging in.

Virgo | August 22 – September 21




Distracting and, in certain situations, worrying as the clashes triggered by last week's tricky aspects between your ruler Mercury and both Jupiter and Uranus may have been, they also forced unspoken issues out in the open. Tempting as it is to ignore these, take this opportunity to discuss them, heart to heart.

Libra | September 22 – October 22




No sign is better at, and cares more about, working together in harmony, whatever the setting. However, now that both your ruler Venus and Mars are in the forthright Aries, which accents joint ventures in your chart, it's likely others will already be in control or want to take over.

Scorpio | October 23 – November 21




Contending with unexpected changes is bad enough. But, having struggled to rethink arrangements recently, only to face yet more changes, is seriously aggravating. There's a secret to dealing with this unsettling yet ultimately productive period. It's to regard even the simplest of arrangements as tentative, if not a bit of an experiment.

Sagittarius | November 22 – December 20




Few things annoy you more than petty disputes, which is the reason you're still grumbling about the clashes over minor issues devoured your time. Yet, once you realise how much you learnt from these, you'll exchange that irritation for delight you finally got to the bottom of certain persistent dilemmas.

Capricorn | December 21 – January 18




As a conscientious Capricorn, long ago you learnt not to allow others' lack of interest in dealing with tricky matters mean these are ignored. While a reminder that they share responsibility with you for putting these issues to rest won't make you popular, you'd regret trying to handle things on your own.

Aquarius | January 19 – February 17




The Aquarius New Moon, in late January, triggered numerous decisions about what works, what needs to change and, in some cases, should go. While you've put some of those plans into action, events have forced you to rethink many and abandon a few. This exciting, if unsettling, theme will continue over the coming week.

Pisces | February 18 – March 19




During the period Mars was in Pisces, from mid-December until late January, you reviewed which elements of your life work, which don't and where changes need to be made. While you've already undertaken many of these, a few remain. Tackle them now, before you must turn your attention to other matters.

Published in The Express Tribune, February 6th, 2017.       
COMMENTS
Comments are moderated and generally will be posted if they are on-topic and not abusive.
For more information, please see our Comments FAQ