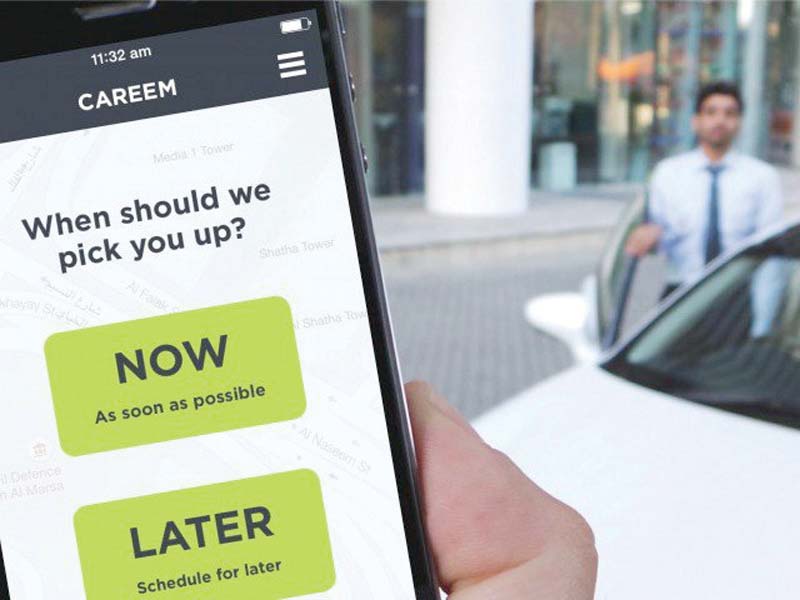 ---
This week saw the country's bureaucracy once again trying to assert itself, keeping aside logic and public interest. Authorities in Lahore and Islamabad seized several vehicles operating under taxi-hailing services Uber and Careem while a similar operation was being contemplated in Karachi.

The reason given was that these unregistered companies and vehicles "can create issues regarding safety of lives and property of the masses." What nonsense.

The person who thought up this action should get the award for being the most short-sighted public servant Pakistan has seen in a long time. And this distinction must have a number of contenders.

To start with, since when has our government become so sensitive to the safety of lives and property of our travelling public? Let us understand the "problem": Uber and Careem are part of a worldwide trend for people needing cheap and safe transportation.

All one needs to do is download an app and use it to hire a privately owned vehicle. Within minutes, a car is available at a rate which is usually cheaper than what our broken-down and inefficient taxis or rickshaws provide.

Payment is made in cash or online. Either way, if the service is not up to expectations, the commuter can rate the car as such. Gone are the days of having to beg and bargain or be at the whim of one taxi driver or another.

The Careem or Uber car comes to the commuter and not the other way round. More important, hundreds of men (and hopefully soon women) are gainfully employed and earn an income.

This is of no concern to our bureaucrats or police. Instead of supporting this initiative, they want it shut down. There is a logic to this opposition.

For one, many of the dilapidated vehicles are owned by policemen themselves - one of the reasons why they are allowed to ply freely without any check. Public transport is also a source of ready income for our police and administration through bhatta. That income could well be affected.

Now let us talk a bit about our provincial transport authorities. To ply public transport in any city, a permit must be obtained. To obtain the permit a fitness certificate for the vehicle is mandatory. Millions of rupees are exchanged by these corrupt officials to allow unsafe and dangerous vehicles on the road every year. This could be affected too.

The route permit is another story. Hundreds of mini-buses are plying on routes where no route permit was issued. This is done by bribing the local traffic police and thana. In Karachi for example, a minibus runs in front of the Governor house where no such permit is allowed. Logic tells you how this happens.

Unlike Lahore and Islamabad, Karachi has no mass transit system. Its residents are forced to travel in privately owned buses in horrible conditions. Other than that, one can rent a rickshaw or a taxi which have no meter and are usually in poor state of repair. Our leaders drive their state-funded Prados.

Karachi is a goldmine for the traffic police. Billions of rupees are paid as bribes. One innovative DIG introduced the token system a decade back under which once a monthly amount was paid to the relevant traffic police section, any kind of vehicle in any kind of shape could be allowed to ply on the roads of the Quaid's city. That system continues even today.

It doesn't end there. Look at the rent-a car facilities that are on offer. Most of these are owned by our civil and military bureaucracy. That is why none of them have commercial number plates despite the fact that they are running on purely commercial lines.

The next time you take an airport cab, look at its number plate. I'm sure the traffic police also notices but looks the other way. For a price.

Airport cabs are another scam. To reach the airport from my house, I pay Rs1,200. But I pay around Rs2,000 from the airport to my house because all these cabs have imposed their own rules under which for a certain number of initial kilometers they charge a higher rate. This is illegal and a number of complaints to the CAA which issues these cabs licences, have gone unnoticed.

The system is perfect as it is. Why let Uber and Careem upset the cart? Hence the "operation." What a shame.

Published in The Express Tribune, February 6th, 2017.

Like Opinion & Editorial on Facebook, follow @ETOpEd on Twitter to receive all updates on all our daily pieces.